A labia majoraplasty is designed to recontour the size and shape of the labia majora, or the hair-bearing section of the vagina. Board-certified plastic surgeons Drs. Francisco Canales and Heather Furnas have helped countless women with this vaginal rejuvenation procedure. Misshaped labia can not only cause a lot of embarrassment, but they can cause great discomfort when wearing tighter clothing, like underwear and leggings. If you are tired of feeling self-conscious and experiencing unnecessary pain, then call Plastic Surgery Associates of Novato in Novato, CA today. We are here to help.
Reviews
"O-Shot - Excellent care."
- Anonymous /
RealPatientRatings /
Oct 15, 2019
"Breast Implant Removal - Dr. Furnas is a caring doctor. She showed concern yet made you feel at ease. I trusted her and she did me right!"
- Anonymous /
RealPatientRatings /
Oct 15, 2019
"Love this place! I just moved to the North Bay and so happy I found them! My first appt was with Melinda, at the peak of the PG&E power outages. Despite all the chaos going on with rescheduling patients from Santa Rosa, Melinda totally took her time on my lips and Botox. I absolutely love my lips! I've been getting them done for years. This is my favorite outcome so far. Aside from doing awesome work, Melinda was so sweet. Great experience!"
- M.F. /
Yelp /
Oct 11, 2019
"Centrally located in Novato, so close to on/off freeway access to 101. The interior office was clean and inviting.  A very calming feeling once seasted in the waiting area chairs.  Staff is curteous, knowledgeable and friendly.  Even helped me set up my Allegro membership while scheduling my next appointment.  Can't rave enough about Holly, Nancy and Kate!"
- L.D. /
Yelp /
Sep 30, 2019
"The most friendliest and profession staff I have ever come across in the industry. Holly is so friendly and all the girls are so welcoming. So happy you guys are in Novato I will never go anywhere else.I was driving to Vallejo for botox but once I came here I will never go back to Vallejo. I've been telling all my friends about you guys. Thanks for making me feel so welcome!!"
- J.C. /
Yelp /
Sep 29, 2019
Previous
Next
Undergoing a labia majoraplasty is a personal decision and the needs are different for every patient. For this reason, we encourage all potential candidates to schedule an appointment at our Novato office to meet with one of our board-certified plastic surgeons to see if this procedure is right for you. Ideal candidates are usually in overall good health and would like to alter the size and shape of their outer vaginal lips to attain a more natural look.
Labia majoraplasty is performed on-site in our accredited surgical facility with general anesthesia or a local anesthetic. Depending on your concerns and the technique used, a labia majoraplasty will take about one hour to complete. Once you are prepped, Dr. Canales or Dr. Furnas will remove excess skin and tissue from the target area. In cases where additional volume is needed, a fat transfer can be used to increase the shape of the labia majora. Once the treatment area is contoured to the predetermined shape, the incisions will be closed with absorbable sutures. Complementary procedures, such as a G-spot enhancement or vaginoplasty, can be performed at this time as well.
You can expect to experience swelling, bruising, and mild discomfort for about a week, but these symptoms can be eased with over-the-counter pain medication and ice packs. Typically, there is some residual swelling that can last up to six months. During your initial consultation, talk to Dr. Canales or Dr. Furnas about all your questions and concerns so you can have realistic expectations. Results from a labia majoraplasty are long-lasting and provide a more symmetrical appearance to the vulva.
Frequently Asked Questions
How much does labia majoraplasty cost?
Every female body is different, which requires a personal approach to labia majoraplasty. Dr. Canales and Dr. Furnas will meet with you to review your condition and develop a custom treatment plan that is unique to your needs. Once a surgical plan is created, we can go over your costs and payment options.
Where is the labia majoraplasty performed?
This surgery is typically performed on-site in our state-of-the-art AAAASF accredited facility. Labia majoraplasty is considered an outpatient procedure that is performed under general anesthesia or local anesthetic.
Physical limitations?
On average, most women can return to their usual routine in 1 – 2 days after surgery but should refrain from wearing tampons and engaging in sexual activity for 4 – 6 weeks or until cleared by Dr. Canales or Dr. Furnas.
What are the potential risks of a labia majoraplasty?
With any surgery, there are risks, but when performed by a seasoned plastic surgeon, like Dr. Canales or Dr. Furnas, adverse risks are very low. However, it's important to educate yourself on all the pros and cons and to be aware of potential side effects, such as unexpected bleeding, hematoma, infection, scarring, and asymmetry.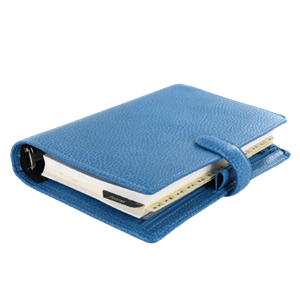 Are you feeling self-conscious about the appearance of your vagina, experiencing pain during sex, or discomfort when wearing tight clothing? Call Plastic Surgery Associates of Novato to learn more about a labia majoraplasty and how it can transform your life. We look forward to meeting you and helping you attain your cosmetic goals so you can feel confident and sexy.
Related Procedures