A well-defined pout that amplifies your beauty and improves your look is not something we are all born with. Plastic Surgery Associates Novato in Marin County is pleased to offer a lasting and proven solution for patients who desire bigger, more voluptuous lips. Our lip lift technique is a surgical procedure that creates stunning yet subtle results by reshaping the Cupid's Bow, defining lip borders, and plumping up thin lips. Individuals in Marin County are thrilled to learn about this lasting alternative to lip injections and fillers.
Lip injections are a very common solution for patients who are unhappy with thin, flat, and fading lips. But many patients are not ideal candidates for fillers or simply prefer a more lasting option. A surgical lip lift will substantially improve the overall look of your mouth and face, providing results that will last and appear natural. Both young and mature patients can benefit from a lip lift as it restores or improves facial balance and provides a youthful pout for many years. Our talented plastic surgeons Dr. Heather Furnas and Dr. Francisco Canales use precise and proven surgical techniques to gently lift the lips in accordance with your teeth so that your results are beautiful while looking natural.
The benefits of a lip lift may include:
Lifting of the corners of the mouth

A more defined Cupid's Bow

Amplified lip volume

Increased facial harmony and proportion
Decreased space between the top of the lip and bottom of the nose
Reduced/eliminated need for lip injections
Reviews
"O-Shot - Excellent care."
- Anonymous /
RealPatientRatings /
Oct 15, 2019
"Breast Implant Removal - Dr. Furnas is a caring doctor. She showed concern yet made you feel at ease. I trusted her and she did me right!"
- Anonymous /
RealPatientRatings /
Oct 15, 2019
"Love this place! I just moved to the North Bay and so happy I found them! My first appt was with Melinda, at the peak of the PG&E power outages. Despite all the chaos going on with rescheduling patients from Santa Rosa, Melinda totally took her time on my lips and Botox. I absolutely love my lips! I've been getting them done for years. This is my favorite outcome so far. Aside from doing awesome work, Melinda was so sweet. Great experience!"
- M.F. /
Yelp /
Oct 11, 2019
"Centrally located in Novato, so close to on/off freeway access to 101. The interior office was clean and inviting.  A very calming feeling once seasted in the waiting area chairs.  Staff is curteous, knowledgeable and friendly.  Even helped me set up my Allegro membership while scheduling my next appointment.  Can't rave enough about Holly, Nancy and Kate!"
- L.D. /
Yelp /
Sep 30, 2019
"The most friendliest and profession staff I have ever come across in the industry. Holly is so friendly and all the girls are so welcoming. So happy you guys are in Novato I will never go anywhere else.I was driving to Vallejo for botox but once I came here I will never go back to Vallejo. I've been telling all my friends about you guys. Thanks for making me feel so welcome!!"
- J.C. /
Yelp /
Sep 29, 2019
Previous
Next
THE IDEAL LIP LIFT CANDIDATE
Anyone who is unhappy with the size, shape, or length of their lips is probably a candidate for lip lift surgery. Complaints we often hear from prospective candidates are things, like an unattractive, long upper lip, too little pink tissue, and lips that drape down, covering the teeth. The best candidates are in great health and have reasonable expectations for the outcome of the surgery.
To learn if you are a candidate for a lip lift, meet with one of our experienced surgeons, Drs. Furnas and Canales, during a consultation at Plastic Surgery Associates Novato in Marin County. At this appointment, one of our surgeons will assess your facial features, review your medical history, and discuss potential outcomes. A personalized treatment plan will be created to help you reach your aesthetic goals. Many patients choose to pair their lip lift with additional procedures to amplify their final results. When your consultation has concluded, our patient coordinator will discuss your costs and payment options. Plastic Surgery Associates Novato is pleased to accept healthcare financing should you choose to utilize those options.
Your lip lift procedure will be completed in the comfort of our on-site operating suite using the anesthesia option best suited for your needs. Most surgeries take less than an hour, although the exact timeframe will be determined by your individual needs and goals. One of two surgical techniques will be used:
As the most commonly performed technique, the sub-nasal lip lift is also called a bull-horn lift, which improves the Cupid's Bow by removing a bit of skin from beneath the nose (columella). Next, the lip is naturally lifted so that the teeth are slightly exposed. A sub-nasal lip lift will create a more noticeable vermillion and will amplify the pink area of the lips.
This technique is carried out by creating a small, wedge-like incision along the upper corners of the mouth. This provides a slight lift, improving facial aesthetics when a patient is smiling, as well as when they are not.
WHAT TO EXPECT FROM YOUR RECOVERY AND RESULTS
You should expect your lip lift recovery to last from 5 – 7 days. Initially, there will be bruising, swelling, and mild discomfort. Swelling can be controlled by keeping the head elevated, sleeping with several pillows or the top of the bed elevated, and with an intermittent cold compress. Sutures will be removed 5 – 7 days after surgery. Most patients are feeling and looking good enough to return to work in a few days.
The lip lift is considered a safe and effective technique. Although complications are rare as this is a surgical procedure, there is always a small chance for complications to occur. Risks include bleeding, infection, asymmetry, nerve damage, and unexpected scarring. While a lip lift will create a scar, this is generally very small and well-concealed within the borders of the mouth or nose. Choosing an experienced, board-certified plastic surgeon for your lip lift, like Dr. Furnas or Dr. Canales, reduces the chance for any post-op complications.
Improve your appearance with a lip lift from Plastic Surgery Associates Novato:
If you are tired of using dermal fillers to temporarily improve the look of your lips, schedule a consultation with Dr. Furnas and Dr. Canales to learn more about a lip lift. Both surgeons are board certified by the American Board of Plastic Surgery and bring over 25 years of experience to every procedure. Both named Sonoma Magazine's Top Doctors for three years in a row, Drs. Furnas and Canales have created their very own unique lip lift technique that provides dynamic results safely and effectively.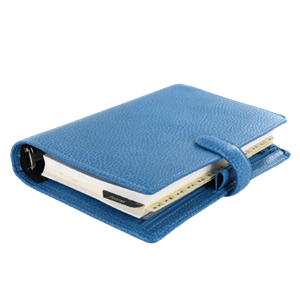 Plan Your Procedure
Average Cost

$4,000

-

$6,000

Recovery Time

7 Days
Contact Us
What is a lip lift?
A lip lift is an outpatient procedure that utilizes one of two specialized techniques to dramatically improve the look of your lips. Results include fuller lips with more pink tissue, a better show of your teeth, a more defined Cupid's Bow, and lifted corners of the mouth. Dr. Furnas and Dr. Canales are highly experienced in the use of refined and specialized surgical techniques that provide exciting and natural results.
How much will a lip lift cost?
A lip lift can cost between $3,500 and $5,000 on average. However, the exact price of your lip lift will vary according to your aesthetic goals and the technique chosen to achieve them. During your consultative appointment, Dr. Furnas and Dr. Canales will create a tailored treatment plan that meets your needs. Afterward, a member of our team will help explain your costs, which can include surgeon's fee, anesthesia, operating room, surgical supplies, and follow-up visits.
Am I a good candidate for a lip lift?
The ideal candidate for a lip lift is in good health but wishes to change or alter their thinning, stretched, or poorly defined lips. Patients should clearly understand the procedure and have reasonable expectations for the outcome of the surgery. During your consultation, Dr. Furnas and Dr. Canales will help you determine if a lip lift is right for you.
When can I return to work after my lip lift?
Immediately after your surgery, you will likely experience some swelling, redness, and bruising. This will subside gradually, and you should be able to return to work after about one week. Your swelling and discomfort can be controlled using cold compresses. Your stitches will be removed at our facility during your first follow-up visit.
Are there any potential risks or complications from the lip lift procedure?
Our surgeons, Dr. Furnas and Dr. Canales, have over 25 years of surgical experience so lip lift surgery at Plastic Surgery Associates Novato in Marin County is a safe choice for lip augmentation. Serious complications, such as infection, visible scarring, and nerve damage, are rare with lip lift surgery.