About Cosmetic Ear Surgery
Ears that stick outward and protrude, are misshapen and uneven, or look too large can have a negative impact on your self-confidence, especially as a child. Ear reshaping surgery (also known as otoplasty) is a cosmetic treatment that helps to redefine the size and shape of the ears to create a pleasing look. Dr. Francisco Canales and Dr. Heather Furnas are plastic surgeons in Novato, CA who have assisted countless adults and children to overcome their fear of showing their ears by having this surgery. Regardless of the deformity, ear surgery at Plastic Surgery Associates of Novato allows an individual to show their face from any angle with self-assurance. If you or your child are concerned about the appearance of the ears, contact us to schedule a consultation to get more information on ear recontouring surgery.
Ear surgery can be done on patients of all ages; however, it is extremely common among young children and is suggested before reaching elementary school. By age six, this operative procedure is safe to be performed on a child. If you are frustrated from the appearance of your ears because they stick out or are too large, otoplasty may be the ideal surgery to attain a natural-looking appearance. If you suffer from a damaged earlobe, you are also a candidate for otoplasty.
Cosmetic ear surgery is completed using a form of anesthesia. In most cases, the incision is made near the back of the ear or inside the inner ear folds. During surgery, cartilage may be removed or added to create a more natural appearance. It is usual for both ears to be altered during the surgical procedure to ensure they look and appear balanced. Once the ears are surgically corrected, the incisions are closed with sutures and bandaged so they can remain safeguarded for healing.
Once treatment has finished and it is safe to leave the outpatient surgery center, you will rest and recover at home. We will also give you recovery instructions to follow at home. It is important to not rub, touch, or scratch the ears. Furthermore, you or your child should avoid laying on the ears and sleep in an upright position for the first several days. We will ask to see our ear surgery patients back within the first week — during this time, we will remove the bandages and look at you or your child's ears. Natural-looking ears are noticeable almost immediately, and the results will continue to look better as the ears heal.
Frequently Asked Questions
How much does ear surgery cost?
Ear surgery costs will depend on what is being performed (ear shaping, pinning, earlobe repair, or a combination). Once our plastic surgeons have listened to your concerns and goals, they can create your surgical plan and estimate costs. In order for you to focus on getting the results you need instead of costs, Plastic Surgery Associates of Novato accepts many payment methods, and we can help you find low-interest financing.
Will the results of ear surgery last?
Usually, the ears mature faster than other parts of the face and body, which is why an otoplasty can be carried out on younger patients with long-lasting results. We will evaluate the ears and then discuss realistic expectations and also how long the results should last. Even as the face and body can change due to age and gravity, the effect on the ears will probably be minimal. If there are dramatic changes to the ears due to an injury, a second otoplasty might be performed.
How old should my child be to consider otoplasty?
Normally, children about 5 – 6 years of age are ideal candidates for otoplasty. While the ear is usually fully developed, the cartilage and tissue will still be soft, making it easier to shape. This age is also good since it is before they start school or early in their education so they can avoid teasing. Although many otoplasty patients are kids, our plastic surgeons also perform ear surgery on adults.
Do I need to have both ears done or just one?
Most difficulties, including ears that are too big or stick out, occur in both ears so both will need to be addressed. During the surgery, we will shape both ears so they are as equal as possible. However, if only one ear needs to be changed, the size and shape will be altered to match the other ear. When we develop your treatment plan, we will let you know whether one or both ears will be addressed.
What about fixing stretched or torn earlobes?
The popularity of oversized earrings and ear gauges have made earlobe repair a popular surgery at Plastic Surgery Associates of Novato. If you are interested in having earlobe surgery, schedule a consultation with Dr. Canales or Dr. Furnas. They will examine the damage and discuss what could be done to restore your earlobes.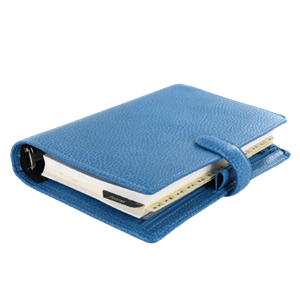 Plan Your Procedure
Average Cost

$7,000

-

$9,000

Recovery Time

5-7 Days
Contact Us
Although the ears are small, an abnormal position, shape, or size can make a huge difference in your appearance. Ear surgery (otoplasty) can help your child avoid teasing at school, or help you if you feel uncomfortable about your ears. Contact Plastic Surgery Associates of Novato in Novato, CA to schedule your appointment to learn more about cosmetic ear surgery. We look forward to helping you gain a look you can be proud of and the confidence to flaunt it.
Related Procedures