Mentoplasty (known as chin augmentation) is a common aesthetic treatment that recontours the chin and lower face for men and women who have a small and recessed chin, or one they believe is too prominent. Many times when a chin is recessed and sunken in, it can create a lack of definition. Cosmetic chin surgery can be performed to improve the appearance of your chin, but one of the most popular procedures is placing a silicone implant to build a stronger jawline and a more defined profile. In Novato, CA, plastic surgeons Dr. Francisco Canales and Dr. Heather Furnas offer several options for chin enhancement. Aside from implants, which are produced in a number of sizes and shapes, a fat transfer can also be used to alter your features. If you are interested in learning more, call Plastic Surgery Associates of Novato in Novato, CA to learn more.
Reviews
"Mom of 3 Breastfed Children, 5'8" 140lbs, 37 Years. 470cc HP - I had been contemplating a breast augmentation after having children, I have always been an A-B cup and when I was breast feeding I was a D cup. But the D cup didn't stick around after I weaned my last baby. I am a confident person and the main reason I decided to have the surgery was to be more proportional( I have some hips) and to fill out bathing suits and clothing better. I had a consultation back in January and booked my appointment the same day. My original appointment was supposed to be April 6th, but the whole covid- 19 cancelled that one and appointment was moved to May 27th. So far I am very happy I went through with it and look forward to the process."
- T. /
RealSelf /
Jun 01, 2020
"O-Shot - Excellent care."
- Anonymous /
RealPatientRatings /
Oct 15, 2019
"Breast Implant Removal - Dr. Furnas is a caring doctor. She showed concern yet made you feel at ease. I trusted her and she did me right!"
- Anonymous /
RealPatientRatings /
Oct 15, 2019
"Love this place! I just moved to the North Bay and so happy I found them! My first appt was with Melinda, at the peak of the PG&E power outages. Despite all the chaos going on with rescheduling patients from Santa Rosa, Melinda totally took her time on my lips and Botox. I absolutely love my lips! I've been getting them done for years. This is my favorite outcome so far. Aside from doing awesome work, Melinda was so sweet. Great experience!"
- M.F. /
Yelp /
Oct 11, 2019
"Centrally located in Novato, so close to on/off freeway access to 101. The interior office was clean and inviting.  A very calming feeling once seasted in the waiting area chairs.  Staff is curteous, knowledgeable and friendly.  Even helped me set up my Allegro membership while scheduling my next appointment.  Can't rave enough about Holly, Nancy and Kate!"
- L.D. /
Yelp /
Sep 30, 2019
Previous
Next
Mentoplasty is a procedure for both women and men. If you are displeased by the appearance of your chin and dislike the weak profile it creates, this treatment can redefine the lower aspect of your facial structure. It is also common for some of our patients to add a rhinoplasty with their chin augmentation treatment. This combination of facial treatments offers a great opportunity for the features of your face to be in line and balanced.
During chin enhancement surgery, general anesthesia is used or another form of anesthesia, such as IV sedation in some cases. An incision is made beneath your chin. Through this incision, a groove or pocket is created to secure the implant in place, which includes reducing some of the tissue, cartilage, and bone to make grooves to hold your implant in position. The implant is inserted through the incision and positioned over the bone just below your bottom lip. In some cases, the incision can also be made inside the lower lip where it meets your gumline. Both types of incisions help to hide scars. Small stitches are used to close the incisions, and the bottom portion of your face will be wrapped with medical garments.
If a fat transfer is used, fat will be extracted from your abdomen or thighs, purified, then carefully injected in the chin area to create the shape you desire.
Chin augmentation surgery yields immediate outcomes, which is usually very thrilling for our clients. Although swelling and bruising will occur following your surgery, this will subside. For the majority of patients, chin augmentation roughly takes a couple of weeks of recovery. Exercise should be avoided within this timeframe. Chin augmentation surgery has very high success rates and under the hands of a reputable surgeon, like Dr. Canales and Dr. Furnas, your outcome will look balanced and defined.
Frequently Asked Questions
How much does chin augmentation cost?
We will be able to start estimating your total cost for chin surgery in your consultation once your treatment plan is developed. Your costs will depend on the type and size of implant you choose, plus anesthesia, facility, and surgical fees. A cosmetic procedure, like chin augmentation, can give you beautiful results that last a long time so it's better to focus more on choosing a plastic surgeon you trust with experience and proven results, like Dr. Canales and Dr. Furnas, instead of shopping for the lowest price. Plastic Surgery Associates of Novato accepts many payment methods, and we can help you find low-interest financing that will make your surgery affordable.
Will augmentation fix my double chin?
Chin augmentation is designed to offer you a sharper, stronger look to the jawline. If you are concerned about a double chin, you may be a better candidate for a liposuction procedure where the fat in your upper neck below the jawline (the submental area) is addressed. Sometimes this technique alone can create a new profile and look without a chin implant.
Can I combine other facial surgeries with chin augmentation?
Some patients combine chin augmentation with other facial surgeries, like cheek augmentation or rhinoplasty. Dr. Canales or Dr. Furnas will help you decide which procedures best fit your needs and goals during your consultation. It can be difficult to tell on your own what procedure or procedures will be the most beneficial, which is why your first appointment with our office is important. Our plastic surgeons will use their years of experience to help you decide on your unique plan.
Are there nonsurgical procedures to improve my chin?
For excess fat in your neck that's creating a double chin, Kybella injections may improve the appearance of your chin without surgery. Kybella is approved by the Food and Drug Administration (FDA) to reduce fat in the submental area. This may be enough on its own or Kybella may be combined with chin augmentation for your best results. Talk to Dr. Canales or Dr. Furnas during your consultation so they can talk about your options and decide what is going to best fit your goals.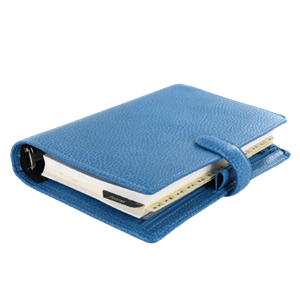 Plan Your Procedure
Average Cost

$4,000

-

$8,000

Recovery Time

7 Days
Contact Us
Chin surgery has proven to be extremely beneficial to many Novato, CA patients. It creates a harmonious balance, redefining your facial appearance. If you feel displeased with the look of your chin, and you believe it is too small or too large, chin augmentation can produce the look you are wanting. We invite you to contact Plastic Surgery Associates of Novato and plan your initial meeting to learn more about your options.
Related Procedures