Hollow or sunken cheeks can make you appear much older than you actually are, and no one wants to be mistaken for being older than their real age. At Plastic Surgery Associates of Novato, plastic surgeons Drs. Francisco Canales and Heather Furnas offer cheek augmentation to restore youthful facial contours and lift. Cheek augmentation is done with either a fat transfer or silicone implants. At your consultation, Dr. Canales or Dr. Furnas can go over the benefits of both procedures in greater detail and determine which will better fit your needs, concerns, and goals. Contact our Novato, CA office to schedule a consultation and learn how cheek augmentation can help you get a younger, fuller-looking face.
Reviews
"O-Shot - Excellent care."
- Anonymous /
RealPatientRatings /
Oct 15, 2019
"Breast Implant Removal - Dr. Furnas is a caring doctor. She showed concern yet made you feel at ease. I trusted her and she did me right!"
- Anonymous /
RealPatientRatings /
Oct 15, 2019
"Love this place! I just moved to the North Bay and so happy I found them! My first appt was with Melinda, at the peak of the PG&E power outages. Despite all the chaos going on with rescheduling patients from Santa Rosa, Melinda totally took her time on my lips and Botox. I absolutely love my lips! I've been getting them done for years. This is my favorite outcome so far. Aside from doing awesome work, Melinda was so sweet. Great experience!"
- M.F. /
Yelp /
Oct 11, 2019
"Centrally located in Novato, so close to on/off freeway access to 101. The interior office was clean and inviting.  A very calming feeling once seasted in the waiting area chairs.  Staff is curteous, knowledgeable and friendly.  Even helped me set up my Allegro membership while scheduling my next appointment.  Can't rave enough about Holly, Nancy and Kate!"
- L.D. /
Yelp /
Sep 30, 2019
"The most friendliest and profession staff I have ever come across in the industry. Holly is so friendly and all the girls are so welcoming. So happy you guys are in Novato I will never go anywhere else.I was driving to Vallejo for botox but once I came here I will never go back to Vallejo. I've been telling all my friends about you guys. Thanks for making me feel so welcome!!"
- J.C. /
Yelp /
Sep 29, 2019
Previous
Next
Ideal candidates for cheek augmentation are women and men who:
Desire more volume in their cheeks
Have age-related volume loss in their cheeks
Have naturally flat or hollow cheeks
Have lost a lot of weight, causing deflated cheeks
Have asymmetry in their cheeks caused by genetics, a health condition, or a trauma
Are in good overall health
A fat transfer may be a good option for patients who want to avoid the greater recovery time and expense of cheek implant surgery. Cheek implants are better for those who want a longer-lasting solution and can spend time recovering after surgery.
Prior to your treatment, we will perform a detailed examination to develop a personalized treatment plan that is ideal for your unique needs and goals. During your initial consultation, you will choose your treatment: a fat transfer or surgical cheek implants.
For a fat transfer, fat will be removed from one area of the body, like the thighs or flanks, and transferred to the face. For the procedure, the points of injection will be marked along the hollows of the cheeks. Then, the purified fat will be injected into the mid-face and massaged to create an even fullness.
Surgical cheek augmentation is an outpatient procedure that is performed in our accredited facility since patients are usually put under with general anesthesia. Once you are prepped, small incisions will be created inside the upper gums so a pocket can be made over the cheekbone. Then, the implants will be securely placed and the incisions will be stitched. Cheek augmentation surgery usually takes about an hour, and you will be released to a friend or family member to recover at home.
With cheek augmentation surgery, you may experience tightness, swelling, and bruising for about 1 – 2 weeks following your procedure. Vigorous activity that will strain your facial muscles (like weight training) should be avoided for at least 7 – 10 days. Optimal healing typically occurs after about two months, but the results last a long time.
After a fat transfer, the treated areas may feel tender and sore with minor swelling for about 3 – 5 days in addition to the area where the fat was extracted. Cold packs and over-the-counter pain relievers can be used to minimize discomfort. Optimal results are generally seen in 10 – 14 days.
Frequently Asked Questions
How much does cheek augmentation cost?
It's worth seeking out a skilled plastic surgeon, like Dr. Canales or Dr. Furnas, to attain the best results possible rather than focusing on the cheapest price. The cost of your cheek augmentation will depend on your customized treatment plan. Our office can also help you find low-interest medical financing to help make your surgery more affordable.
What if I have an asymmetrical face?
Countless men and women visit Plastic Surgery Associates of Novato every year to address cosmetic imperfections, such as asymmetrical cheeks. With augmentation surgery, we can sculpt your features to create a more balanced and even look. During your private consultation, Dr. Canales or Dr. Furnas will take their time to listen to your concerns and develop a treatment plan that is unique to you.
Can I have fat grafting performed to fill in my cheeks?
Yes. At Plastic Surgery Associates of Novato, we offer both implants and fat grafting to attain fuller or higher-looking cheeks. If you want to use fat grafting as the primary method for cheek augmentation, let Dr. Canales or Dr. Furnas know during your initial consultation. With a facial fat transfer, we can help you achieve soft, natural results.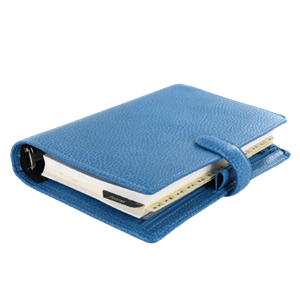 Plan Your Procedure
Average Cost

$4,000

-

$8,000

Recovery Time

7 Days
Contact Us
Get Full, Beautiful Cheeks
Do you have naturally hollow or flat cheeks? Or have your cheeks lost their youthful contour after significant weight loss or age? Contact our Novato, CA office to schedule an initial consultation to hear about your best option to build natural-looking volume in your cheeks. Whether you decide on a fat transfer or implants, you can rejuvenate your whole face with cheek augmentation at Plastic Surgery Associates of Novato.
Related Procedures