About Breast Reduction Surgery
Excessively large breasts can cause physical and social challenges for women. In addition, extremely large breasts can create insecurity issues and embarrassment, as well as pain in both the neck and back. Dr. Francisco Canales and Dr. Heather Furnas are board-certified plastic surgeons in Novato, CA who have helped countless women regain their confidence and enjoy the life they want through a cosmetic breast reduction. This plastic surgery at Plastic Surgery Associates of Novato reduces excess breast tissue and skin to recontour the breasts to a smaller, more balanced size. It also reconstructs the size of the areolas and nipples and repositions them so they appear normal with the new breast size. In most cases, a breast lift is performed to provide a tighter and healthier appearance.
If you suffer from extremely large and heavy breasts that interfere with daily life, a surgical breast reduction may be a good option to achieve the contour you want. This surgery is ideal for women who deal with constant worry or are not able to lead an active life because of the heaviness of their breasts. If you also have ongoing skin inflammations or irritations (as well as back pain), this surgery can greatly diminish these annoyances. It is important patients are at a stable weight and find a skillful surgeon, like Dr. Canales or Dr. Furnas, who understands their concerns and goals and has the training to produce a normal and natural appearance.
Breast Reduction Reviews
"36 Yo, 3 Children, Breast Reduction and Lift - Santa Rosa, CA - Dr Furnas was very honest, informative, realistic about my goals, patient with my many questions, and knowledgeable."
- M. /
RealSelf /
Nov 25, 2014
"Loving My Breast Reduction and Lift. Santa Rosa, CA - With most things in my life, I've always been an early bloomer—my breasts being no exception, unfortunately. By the time I was entering high school, I was a 32D, which is pretty large for a five-foot-one freshman, right? Well, let's fast-forward a couple of years. After having a child, I became stagnant at 36FFF (according to Lane Bryant). Being a FFF bra size was uncomfortable, brought..."
- M. /
RealSelf /
Nov 24, 2014
"40 Year Old with 2 Grown Kids - Breast Reduction/lift - Should Have Done It Sooner!!! Santa Rosa, CA - Dr. Furnas is AMAZING, her staff is AMAZING! All 3 of my consultations were relatively close in price (1,000-2,000 give or take). For me there was no cost to compare. During my consultation, Dr. Furnas spent a lot of time with me making sure she clearly answered all of my questions or concerns and honestly told me a second procedure I was considering was not a good choice. I immediately felt at ease with her and trusted her completely. They say people get anxious and nervous the days leading up to surgery. I never did, I just knew I was in good hands. The day of surgery I did get a little nervous, then I met the OR nurse. Immediately at ease again. Dr. Furnas came in - Zero anxiety, gone. I don't know what it is about her but she has this uncanny ability to make you feel like everything is going to be a piece of cake without even saying a word! I have never felt so comfortable in 40 years with any doctor. She could have been triple the cost - I wouldn't have cared - she was simply my "one". Her calming effect must rub off because the entire staff is genuinely wonderful. Every staff member warmly welcomed me in from the very first call to my most recent check up."
- L. /
RealSelf /
Mar 28, 2015
"Breast Reduction - All around I could not have asked for anything more."
- Anonymous /
RealPatientRatings /
May 22, 2015
"Breast Reduction - Upon my first visit to Plastic Surgery Associates I was provided with all the info that I needed to make my decision about having breast reduction surgery. Dr. Furnas was very caring and patient answering any questions and concerns that I had. The pre-surgery booklet was extremely helpful in preparing me for what to expect as well as the post-op section. My surgery went very smoothly and I am very happy with the results. I would definitely recommend Dr. Furnas and Dr. Canales to anyone considering plastic surgery. I also use the Allegro Med Spa and am also very satisfied with their services.I was experiencing back and neck pain as well as deep strap marks on my shoulders. Since surgery I no longer have back and neck pain. Strap marks are not as deep or severe."
- Anonymous /
RealPatientRatings /
Mar 19, 2018
Previous
Next
Breast reduction surgery is an outpatient procedure and is performed with general anesthesia. The timeframe for the surgery is dependent upon a variety of factors, including the incision type, the overall surgical technique, and finally, the amount of tissue removal needed. The nipple and areola repositioning is another factor. Typically, liposuction is required for tissue and fat reduction to decrease the breast size. At the time of the initial consult, all of these factors are addressed with Dr. Canales or Dr. Furnas. The topic of scarring is also carefully discussed as it is common to occur. However, modern methods have led to a significant decrease in overall scarring. Depending on the difficulty of the reduction, either an anchor or a vertical incision will be made. The breast tissue will be removed, and the surrounding tissue and skin will be pulled and lifted.
After surgery, our patients will be observed closely in our quiet recovery room and then sent home to heal. A thin tube for draining will most likely be placed near the surgical site to assist with bleeding. A medical sports bra will be worn for several days that will increase blood flow to the breasts during the initial healing period. Within about a month, the breasts will naturally fall into position and the post-op effects will disappear. Most of our patients at Plastic Surgery Associates of Novato remark they feel relieved, lighter, and more confident. After breast reduction surgery, you can buy the clothes you've been longing to wear and feel excited about your new contour. Remember, it is still important to stay at a healthy weight so the results are not compromised.
Frequently Asked Questions
How much does breast reduction surgery cost?
The cost of your breast reduction surgery will be discussed with Dr. Canales or Dr. Furnas during your consultation. Once they have developed your treatment plan, it will be easier to estimate your costs, including anesthesia, fees for the surgical facility, and more. Breast reduction surgery often causes a significant improvement in a patient's life so our team will help you find low-interest financing to make your treatment affordable. We can also help you work with your insurance company to see if they will cover some of your costs.
Will my nipples be moved?
In most cases, the nipples and areola will be shifted up to a higher position on the breast during the surgery. If a large amount of tissue and skin are being removed, your nipple-areola complex may need to be moved. Dr. Canales or Dr. Furnas will choose a technique, like an anchor incision, so the nipple and areola can be moved higher on the breast. It is also possible to reduce the size of the areola with an areolatome. All of these options will be discussed during your consultation before our plastic surgeons help you decide on the best plan to achieve your goals.
Can I breastfeed after a breast reduction?
Breast reduction surgery may affect your ability to breastfeed. While some women may still be able to breastfeed after a reduction, some cannot. It is difficult to predict whether your surgery will cause you problems with breastfeeding. For this reason, our plastic surgeons recommend that patients be done having children or be willing to not breastfeed before having breast reduction surgery.
Can my breasts regrow after surgery?
After reduction surgery, your breasts can get bigger or smaller with significant weight changes. This is why it's helpful to be at a healthy, stable weight before your surgery. During your consultation, we will talk to you about the best ways to prepare for your surgery and what you should do after to ensure you are happy with your results.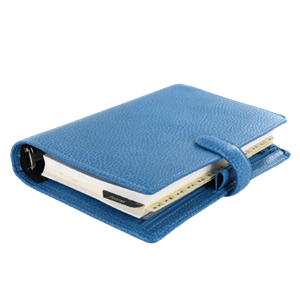 Plan Your Procedure
Average Cost

$10,000

-

$14,000

Recovery Time

1-3 Weeks
Contact Us
Smaller Breasts, Larger Life
Our plastic surgeons have helped countless women reclaim their health for a fuller life with cosmetic breast reduction. During your first visit at Plastic Surgery Associates of Novato, Dr. Canales or Dr. Furnas will talk through all of the options to reach your desired outcome and develop a custom treatment plan to fit your needs. There is no need to continue living with the discomfort or lack of confidence that can sometimes accompany oversized breasts. We welcome you to call our practice in Novato, CA to discover more about this exceptional breast reduction procedure.
Related Procedures