About Breast Lift Surgery
A surgical breast lift is a cosmetic treatment that lifts and reshapes the breasts by reducing excess skin and pulling tight the surrounding tissue to produce a firmer, younger appearance. This body contouring surgery is offered for women who have lost breast fullness and shape and who have breast sagging due to breastfeeding, weight loss, aging, or gravity. Medical breakthroughs in breast lift surgery have made this surgical procedure so effective that new stats released by the American Society of Plastic Surgeons show around a 70% increase in demand since 2000. Board-certified plastic surgeons Drs. Francisco Canales and Dr. Heather Furnas are excited to offer this cosmetic breast surgery at Plastic Surgery Associates of Novato in Novato, CA. By integrating the most advanced methods, our plastic surgeons can decide on the proper technique, depending on the level of sag present in addition to the desired aesthetic goal.
You may visit Plastic Surgery Associates of Novato hoping to get fuller breasts with breast implants; however, after a physical exam, you may realize that a breast lift is a better choice. This is because of the severity of breast sagging that is present. Breasts and nipples that point down, in most cases, need a breast lift to correct skin irregularities to raise the breasts higher up on the chest wall. If your nipples point downward and your breasts look elongated, a cosmetic lift can improve their appearance. If you are considering a breast lift, you should be physically healthy and at a stable weight.
Breast Lift Reviews
"I have the most amazing experience! - Santa Rosa, CA - It's not very often that I take time to write a review. But the experience I had with my recent procedure with Dr. Francisco Canales will have me write my first one. I first came to this practice 13 years ago and had my first procedure done and since then I've been back for two more. I had a breast lift with implants and could not be happier with the results. The entire experience was a..."
- J. /
RealSelf /
Dec 17, 2016
"42 Year Old. Breast Lift. Santa Rosa, CA - Everyone is wonderful. I was a bit nervous and they were with me the whole time before and right after the surgery. Dr Furnas also saw me many times after the surgery to make sure everything was going well. If I ever have another surgery I will definitely go through them."
- K. /
RealSelf /
Jan 22, 2015
"Extremely Talented Surgical Skill, Beautiful Result, Friendly Staff, Top Safety - Santa Rosa, CA - Dr. Furnas has a topnotch bedside manner and is extraordinarily talented as a surgeon and true artist. I feel safe placing my life in her hands. The incisions she creates are outstanding, thin, so well-placed and closed that the resulting scars are well worth it in exchange for a beautiful result. Safety is also of paramount importance in her practice. I would not trust my body or my life with any other surgeon and will go to her as long as she is in practice. I never feel rushed with her and know that her care and concern are authentic. Her attention to detail is extreme; she truly wants and achieves the best aesthetic result possible for you. She is prompt, warm and friendly, and a doctor of integrity. I have entrusted her with my tummy tuck, breast lift, breast augmentation, and more, including a revision tummy tuck because I became pregnant following my first tummy tuck. She has handled all my issues with great care and I have found my recoveries and results to be superior."
- B. /
RealSelf /
Dec 05, 2014
"50 Years Old, Three Children, Much Needed Tummy Tuck and Breast Lift. - Santa Rosa, CA - Dr. Furnas is amazing,she very good at what she does, she is caring, imformative, kind, and has the best office staff , they are all great. I would highly recommend her office to anyone that is looking for a great plastic surgeon."
- M. /
RealSelf /
Jul 20, 2015
"Breast Lift - I was immediately greeted with the most friendly and courteous staff I have ever experienced in any medical office. They all made me feel so welcome and comfortable my entire visit."
- Anonymous /
RealPatientRatings /
Feb 06, 2014
Previous
Next
Breast lift surgery takes about 2 – 4 hours and is performed using general anesthesia. The timeframe of this surgery depends on the severity of breast sag. The method used for mastopexy surgery generally falls within two categories — these are based on the size and location needed for the incision. The anchor technique (inverted-T) and the vertical incisions are the preferred types. Once the incision is made, any wrinkly and loose skin is carefully trimmed away along with breast tissue and fat that is not desired. The skin left behind is then pulled tight and the breasts are brought up and lifted so they look younger and healthy. In many cases, the size and shape of the areola is reduced to match the new shape of the breast. It is during this time an implant can be inserted inside the breast if this was agreed upon with Dr. Canales or Dr. Furnas before surgery. If a breast lift is the only technique being performed and if breast fullness and shape are a concern, breast implants can be done at a later date.
The overall recovery period for a mastopexy is more lengthy than breast augmentation surgery. After surgery, you will be fitted with a support bra to minimize swelling. A tiny tube will also be placed near the surgical area to assist with excess drainage that can sometimes occur after a surgery of this nature. The post-surgical swelling will decrease within 3 – 5 days. Dr. Canales or Dr. Furnas will provide specific, at-home incision care instructions to assist your healing process. Results following a breast lift treatment are most noticeable after several months as your newly shaped breasts take their new position on your chest. The breasts will appear natural, and you will feel younger, prettier, and in sync with your frame.
Frequently Asked Questions
What is the cost of a breast lift?
Each breast lift is individualized to address each patient's anatomy, tissue tone, and personal goals. The cost varies according to the complexity of the operation, typically ranging between $9,000 and $14,000 Plastic Surgery Associates. This price includes the surgeon's fees, anesthesiologist's fees, the cost of the surgical center, and all follow-up appointments. Not covered in that price are out-of-office charges, such as prescription medications. Dr. Furnas and Dr. Canales aim to make your surgical experience as stress-free as possible. During your consultation appointment, the patient coordinator will go over all of your payment options, including healthcare financing through CareCredit. You will be given prescriptions ahead of time, and you will have plenty of time to review an information packet and ask questions before the day of surgery. Dr. Furnas and Dr. Canales aim to make your surgical experience as stress-free as possible.
Do I need a breast lift or breast implants?
Whether you should get a breast lift, implants, or both will depend on your special concerns. In many patients, a breast lift can improve the shape and fullness of the breasts without implants. Dr. Canales or Dr. Furnas will assess your physical condition and listen to your goals in your consultation, then decide whether you should get a lift, implants, or a breast augmentation with a lift.
Will my nipples be moved?
Typically, the nipple-areola complex will be shifted up during the breast lift. If your areolas are overly large or stretched, we can include an areola reduction during your surgery. This can be discussed during your consultation so we can decide on the best incision pattern and technique to use during your breast lift.
How long will my results last?
With proper care after surgery, your results should last for many years. Your breasts will continue to age normally so you might begin to see sagging and loose skin over time. Factors, like significant weight gain or loss, can alter your results so it's best to maintain a stable weight after your breast lift. Pregnancy or breastfeeding after a breast lift can also affect your results, which is why Dr. Canales and Dr. Furnas recommend patients wait until they are done having children to get a breast lift.
Can a breast lift fix asymmetry?
A lift can improve asymmetry in your breasts if they are different in size, firmness, or degree of sagging. Dr. Canales or Dr. Furnas will assess the appearance and physical condition of your breasts during your consultation and discuss how a lift can help you. During your lift, they will shape the tissue so your breasts are equal in size and position for symmetry.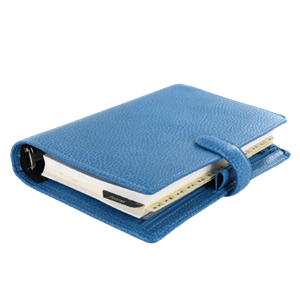 Plan Your Procedure
Average Cost

$9,000

-

$14,000

Recovery Time

1 Week
Contact Us
Related Procedures
Healthier-Looking Breasts
Breast lift surgery has altered the lives of numerous Novato, CA women. If you are troubled by drooping breasts that get in the way of everyday activities or prevent you from wearing the clothes you want, a breast lift at Plastic Surgery Associates of Novato may be the right surgery for you. During your first private one-on-one consultation, a thorough physical exam will be given by Dr. Canales or Dr. Furnas, and your goals for surgery will be discussed. We will provide a tailored surgical plan to help transform your breasts. We invite you to contact Plastic Surgery Associates of Novato and learn more about how to schedule your first visit.