About Breast Augmentation
Breast enhancement surgery is a procedure that redefines the breasts for a fuller appearance. It is known as one of the most wanted cosmetic surgeries, granting women who are unhappy with their breasts numerous options for improvement. Using breast implants or fat grafting, this cosmetic treatment improves breast size and shape, and it produces an appealing and balanced outcome. Novato, CA plastic surgeons Drs. Francisco Canales and Heather Furnas are highly trained in executing this procedure and perform many breast augmentations every year. During your consultation at Plastic Surgery Associates of Novato, our plastic surgeons will address your concerns and desires and provide you with all of the options available while also tailoring a surgical plan to meet your goals.
When you are in your consultation with Dr. Canales or Dr. Furnas, the correct implant will be chosen based on your body frame, as well as the results you wish to achieve. Breast implants come in varying sizes and shapes — all of which are taken into consideration in order to achieve the desired appearance. Today, the most commonly chosen breast implants are saline or silicone, both widely chosen and approved to use per the FDA (Food and Drug Administration). It is important to mention that those considering saline breast implants must be at least 18 years of age while patients must be at least 22 years of age in order to receive surgery with silicone. Two other types of augmentations include gummy bear implants and an autologous approach through fat grafting. Aside from the type of augmentation chosen, there are other notable factors to consider.
Implant size is chosen based on the number of CCs of silicone or saline used. To pick the correct amount, we will decipher how much original tissue exists and the size you wish to attain. During surgery, it is common for our plastic surgeons to temporarily switch out multiple implants to get an idea on a better fit.
Breast implants are produced in either a round or teardrop shape. Both shapes are commonly used; however, the majority of our patients decide on a round shape. It often appears more natural and adds a fullness to the top portion of the breast that a large percentage of patients want.
Breast implant profile references the projection. Meaning, this is what you see from the side view. The most common projections include a profile that ranges from low to extra high.
These options may seem overwhelming, but agreeing to the right implant is easy once the objectives are discussed during the consultation. These considerations, paired with the expertise of Dr. Canales and Dr. Furnas, make certain the right outcome is achieved.
Breast Augmentation Reviews
"Wonderful experience - Dr. Canales is amazing, his entire staff is great. From the moment you walk in everyone is very friendly and make you feel comfortable. I am 6 weeks post op and I am very happy with my results so far. I had a tummy tuck and breast augmentation, I had asymmetry and one breast was tuberous. I had Sientra silicone implants above the muscle placement 355 in left breast and 485 in right..."
- N. /
RealSelf /
Mar 28, 2018
"27 YO, 5'1", 129lbs, 355cc Sientra silicone, Mod+ - Hands down the best experience I have ever had! Every single person in this office is beautiful, knowledgeable and so so sweet-from the ladies in the front to the nurses and the entire surgical staff. Since day 1 they have put my nerves at ease, answered all of my questions and made the entire process easy for me. Before scheduling my consult I did years of research (literally since I was 16) and every single review suggested to get different opinions. After meeting the team and Dr Canales I just knew I didn't need to see anyone else. I have over 12 close girlfriends who have seen both Dr Canales and Dr Furnas for their BA's and not only do they all look amazing but they too had the best experience here at PSA. Im currently 1 week post op and have had the easiest recovery-I only needed the pain meds for the first day but have experienced generally ZERO pain. I've had no bruising and Dr Canales said everything was healing perfectly. I HIGHLY recommend Dr Canales for anyone considering a breast augmentation. His bedside manner is highly professional, he's very funny, and down to earth (did not experience white coat syndrome AT ALL like I do at my MD and gyno appts!). If your on the fence just schedule your consult, like me your only regret would be not doing it sooner! I am absolutely obsessed with my new boobies, I feel so much more confident and so happy I finally did it. Thank you Dr C and team!"
- T.F. /
RealSelf /
Dec 19, 2017
"You're Considering Plastic Surgery Look No Further... This is the Only Place to Go!! - Santa Rosa, CA - He really cares about each and every patient. I've also had Botox and fillers @ his office for the past 6 years and I'm nothing but happy. I've never had a bad experience there. On a side note, I really thought I wanted a nose job and kept trying to talk Paco into it. Instead of just doing it and taking the money, he has ethics and told me I didn't need it and wouldnt do it. I have the upmost respect for him. Especially after that. If you are considering breast augmentation he is know as the "boob dr", the only one to go to. PSA is always on the cutting edge and performing the latest procedures. Like I said, I wouldn't go anywhere else."
- J. /
RealSelf /
Dec 13, 2010
"40yr 115lbs Sientra 415 Round Smooth HP - Santa Rosa, CA - I wasn't going to post a review but this website has been one of the most helpful tools in researching breast augmentation, from doctors to implant size. So here I go.After 2 kids my breast were very deflated. I nursed a total of 2yrs.Stats:5'4"115lbs32aI did research for months and consulted with a total of 4 PS.My 1st 2 consults In S.F;Dr. Larry Fan $9k & Dr.Jonathan Kaplan 6kBoth..."
- S. /
RealSelf /
Sep 09, 2015
"Breast Augmentation- 23 Yr Old - Santa Rosa, CA - Dr. Canales is great! I fully trusted his opinion, knowledge and felt he did a really job! All concerns I had prior to surgery were gone, he did a great job before, during and after the procedure. The scars were better than expected, the down time was only 2 days, and I love the end result! Not only was he very nice and approachable but his staff at plastic surgery associates are wonderful as well!! I would definatly recommend anyone looking to get this surgery done to consider Dr. Canales and his team to do the job!"
- K. /
RealSelf /
Jul 28, 2015
Previous
Next
The choice to undergo mammoplasty (breast aug) surgery is personal. If you are considering this surgery, it is important you do it for yourself. You should be healthy and at a normal weight with breasts that are formed, and be the right age to receive implants. If you are dissatisfied with the size and shape of your breasts because they look shapeless, you may benefit from this surgery. In addition, if your breasts have been affected by age, pregnancy, or weight loss, this cosmetic treatment can bring them back to life with increased volume. It is also a welcomed answer if you weight train or have limited native breast tissue.
Incision type, as well as implant placement, are discussion points that will need to be made prior to surgery. During the procedure, an incision is created and then the chosen implant will be slipped into its position. There are a couple of methods that may be applied for implant placement. These include either submuscular placement (under the pec muscle) or submammary/subglandular placement (over the pec muscle). Where to place the implant is based on numerous factors, including the size and type of implant, plus the opinion of Dr. Canales and Dr. Furnas. Regardless of incision type, scarring is generally minimal. Implant placement is determined based on your body type, implant size, and lifestyle.
Cosmetic breast surgery is performed as an outpatient surgery using general anesthesia. After completing the incision, the implant chosen for enhancement will be placed through the incision into a surgically created pocket, and then fitted into its proper position. Following the placement of the implant, the incision is closed with sutures or surgical adhesives. All patients will be taken into a recovery area and observed and monitored before being released. You will be sent home wearing a medical sports bra to assist with swelling. Within a few days, the swelling will start to dissipate, and the breasts will begin to feel normal as they get used to their new position. A large percentage of patients can resume normal activities within several days; however, exercise should be avoided for a minimum of 6 – 8 weeks. Cosmetic breast surgery produces beautiful outcomes that look and feel normal. This treatment, in most cases, can be life changing for many individuals, allowing them the chance to feel more confident.
Frequently Asked Questions
How much will my breast augmentation cost?
A variety of factors can affect the total cost of a breast augmentation procedure. These include the type of implant (saline or silicone, textured or smooth, round or anatomical), incisions site and the complexity of the surgery. At Plastic Surgery Associates, a breast augmentation with saline or silicone implants will generally cost between $7,000 and $9,000. This price includes the surgeon's fee, anesthesiologist's fee, cost of the surgical center, the breast implants, and all follow-up appointments. You will be only be responsible for the cost of prescriptions, transportation, and any optional at-home supplies like compression garments. During your consultation at Plastic Surgery Associates, Dr. Furnas and Dr. Canales will determine the exact cost of your breast augmentation procedure. Our goal is to make your breast augmentation as easy and affordable as possible, so during this visit, our patient coordinator will go over all of your payment options, including how to apply for medical financing through CareCredit, if needed. Dr. Furnas and Dr. Canales have performed over 5,000 breast augmentations and they use a rapid recovery method of breast augmentation. All of us at Plastic Surgery Associates look forward to your visit.
Do I need a breast lift or augmentation?
Your plan may include breast augmentation, a lift, or both. A breast lift removes excess skin and improves the breasts while augmentation addresses the size and shape of the breasts. During your consultation, we will listen to your needs and goals before explaining your treatment options. A combination of augmentation and lift are often a part of a mommy makeover to rejuvenate the breasts after pregnancy and breastfeeding.
Can I breastfeed with implants?
If you want to breastfeed after breast augmentation, be sure to let us know during your consultation. It is usually possible to breastfeed after implants with the right surgical technique and placement. Pregnancy and breastfeeding can alter your results so it is best to wait until after you are done having children to have breast augmentation.
Can I have my implants removed?
You may decide that you want to replace or remove your implants. If this happens, we can perform breast revision surgery. During the revision surgery, your current implants can either be replaced with new implants or removed. If you choose to have your implants removed, you may need to have excess skin removed since larger implants can stretch your skin. If you have any questions or concerns after your augmentation surgery, schedule an appointment at Plastic Surgery Associates of Novato to discuss your options.
Do implants cause breast cancer?
The Food and Drug Administration (FDA) is investigating a link between implants and anaplastic large cell lymphoma (ALCL). This is not breast cancer but a cancer of the immune cells. According to the World Health Organization (WHO), implant-related ALCL is very rare and when caught early, it is easy to treat. We encourage all patients with implants to get regular screenings for breast cancer. You should contact Plastic Surgery Associates of Novato if you notice any concerns, such as swelling or other visible changes.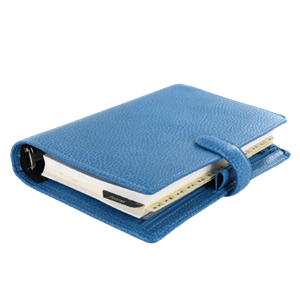 Plan Your Procedure
Average Cost

$7,000

-

$9,000

Recovery Time

1 Week
Contact Us
Cosmetic breast surgery is popular for so many reasons. This cosmetic surgery is FDA approved for safety and effectiveness and produces amazing outcomes. With an abundance of enhancement options, you can have the appearance you have always dreamed of. Plastic Surgery Associates of Novato is proud to provide this proven treatment, and we invite you to learn more. Contact Plastic Surgery Associates of Novato in Novato, CA to schedule your first office visit with one of our seasoned plastic surgeons.
Related Procedures