For adults, sagging skin and unwanted fat throughout the abdomen can be frustrating and challenging despite attempts to reduce it. Pregnancy, weight loss, and aging are the most popular reasons why someone may not be able to regain a tighter and slimmer tummy. An abdominoplasty is a cosmetic plastic surgery procedure that reshapes the stomach area, producing great results for patients. Board-certified plastic surgeons Drs. Francisco Canales and Heather Furnas perform abdominoplasty that is tailored to the results desired. This popular surgery at Plastic Surgery Associates Novato in Novato, CA allows individuals the chance to have a gorgeous new figure and restored confidence. Learn more about how a tummy tuck can remove excess skin and fat while also tightening the ab muscles before contacting us for your consultation.
Tummy Tuck Reviews
"I Had a Wonderful Experience - Dr. Canales and his wife just did my breast implants (well trade out of old smaller implants to new larger ones) and my tummy tuck and so far I am extremely happy with my results. He is such a caring and kind man who wants his patients to be happy and he is honest. My breasts look super good nice and fake like I wanted them and my tummy is pretty dang flat. I would definetly come to him again..."
- M. /
RealSelf /
Oct 24, 2018
"Wonderful experience - Dr. Canales is amazing, his entire staff is great. From the moment you walk in everyone is very friendly and make you feel comfortable. I am 6 weeks post op and I am very happy with my results so far. I had a tummy tuck and breast augmentation, I had asymmetry and one breast was tuberous. I had Sientra silicone implants above the muscle placement 355 in left breast and 485 in right..."
- N. /
RealSelf /
Mar 28, 2018
"6 WEEKS PO- Doing well and LOVING my new bubbies!! TT healing well. - Santa Rosa, CA - I chose my doctor as Ive had a procedure done previously (eyes). My daughter also had a procedure from same Drs. The Drs are a husband- wife team and Stanford and Harvard U trained. Beautiful facilities, great staff and very impressive and personable all around. I have absolutely nothing negative to say about them.I had complete confidence in them. They work together and so you have 2 impressive Drs working on you at once which makes the surgery go much faster with less time under anaesthesia. This also gave me added piece of mind. An update at 6 weeks PO- I had a complication with my tummy tuck as I developed a large seroma. Dr Furnas was proactive and scheduled me for surgery 4 days later. I am so impressed with her integrity and the way she took care of the problem immediately. I am now healing well and on the road to recovery. Also my breast augmentation is healing well and they are looking amazing! I am very happy with the care that I recieved. They care about the ultimate results of the work that they do. Wonderful doctors!"
- I. /
RealSelf /
Jan 11, 2013
"Extremely Talented Surgical Skill, Beautiful Result, Friendly Staff, Top Safety - Santa Rosa, CA - Dr. Furnas has a topnotch bedside manner and is extraordinarily talented as a surgeon and true artist. I feel safe placing my life in her hands. The incisions she creates are outstanding, thin, so well-placed and closed that the resulting scars are well worth it in exchange for a beautiful result. Safety is also of paramount importance in her practice. I would not trust my body or my life with any other surgeon and will go to her as long as she is in practice. I never feel rushed with her and know that her care and concern are authentic. Her attention to detail is extreme; she truly wants and achieves the best aesthetic result possible for you. She is prompt, warm and friendly, and a doctor of integrity. I have entrusted her with my tummy tuck, breast lift, breast augmentation, and more, including a revision tummy tuck because I became pregnant following my first tummy tuck. She has handled all my issues with great care and I have found my recoveries and results to be superior."
- B. /
RealSelf /
Dec 05, 2014
"50 Years Old, Three Children, Much Needed Tummy Tuck and Breast Lift. - Santa Rosa, CA - Dr. Furnas is amazing,she very good at what she does, she is caring, imformative, kind, and has the best office staff , they are all great. I would highly recommend her office to anyone that is looking for a great plastic surgeon."
- M. /
RealSelf /
Jul 20, 2015
Previous
Next
Abdominoplasty can be successful for both women and men. If you find yourself upset over sagging skin, as well as unwanted fat in the tummy section, this cosmetic surgery can help produce a tighter and slimmer appearance. Dr. Canales and Dr. Furnas suggest you be at a stable weight prior to surgery. Abdominoplasty is not a procedure to help you lose weight — it treats loose skin. Liposuction is usually implemented during surgery to remove fat. If your stomach area has healthy skin tautness, but you are still unhappy with the appearance of your midsection even though you have worked to lose weight, another option can be liposuction. Women considering this treatment should be past pregnancy to ensure the surgical outcomes are not affected.
Body contouring of the abdomen is performed with general anesthesia. There are various techniques to consider when the surgery is performed by a seasoned plastic surgeon, like Dr. Canales or Dr. Furnas, which is geared to the patient's specific goals. For starters, the incision shape is chosen based on the amount of excess skin. Some patients with extensive sagging and loose skin may require a full tummy tuck. A full or extended tummy tuck places the incision from hip bone to hip bone just above the pubic region. Other patients with minimal skin looseness may be better suited for a mini tummy tuck. These individuals still benefit from skin tightening but will simply receive a smaller scar. Regardless of the nature of the surgery, all tummy tuck procedures at Plastic Surgery Associates Novato involve the removal of sagging skin and fat.
Following this procedure, you will be monitored and released wearing a compression garment to minimize swelling. Walking upright will be slow-going at first so you should rest for a few days. Standing and moving will become easier once the tightness subsides and the incision begins to heal. Most patients can resume everyday functions near two weeks. Exercise can resume later, closer to the two-month mark or when you are cleared by Dr. Canales or Dr. Furnas. The tummy area will feel tight and uncomfortable, but you will look and feel normal again after recovering.
Frequently Asked Questions
How much does a tummy tuck cost?
During your initial consultation, we will develop your unique surgical plan based on your specific needs and goals before discussing costs. We will be better able to estimate your costs when the type of tummy tuck has been selected, what technique will be used, what anesthesia is needed, and more. To make sure you get great results from a skilled plastic surgeon, Plastic Surgery Associates Novato helps to make your tummy tuck easier to afford by accepting many payment methods and helping you find low-interest financing.
What type of tummy tuck should I get?
There are three main types of tummy tucks: full, mini, and extended. In your consultation, we will ask about your needs and goals before examining your stomach. Then we can better decide which tummy tuck will give you the best results. A full tummy tuck is good if you want to correct issues in the upper and lower abdomen while a mini tummy tuck is good if you only have issues below your belly button, like a "pooch." An extended tummy tuck is designed to improve the abdomen, as well as the hips and upper thighs.
What will my scars look like?
Surgical incisions for your tummy tuck will depend on which type you are getting. For all tummy tucks, our plastic surgeons make the smallest incisions possible to limit scars. They also make incisions in less visible areas (in the pubic region or belly button) so they can be concealed by a swimsuit or underwear. After your surgery, it's important to follow your scar care instructions so your stitches heal flat and blend into your natural skin.
Can I get pregnant after a tummy tuck?
While you can get pregnant after a tummy tuck, it will alter your results. We recommend that you be done with planned pregnancies and childbirth before you consider a tummy tuck. If you do get pregnant after a tummy tuck, a second surgery can be performed to refresh your results.
Can I get a tummy tuck with another surgery?
A lot of patients add another cosmetic surgery with a tummy tuck to give them more dramatic improvements. During your consultation, talk to us about your concerns so a unique treatment plan can be developed that matches your goals. You may combine a tummy tuck with a thigh lift for a lower body lift or several areas for a custom body contouring. If you are trying to improve your body after pregnancy or losing a significant amount of weight, you may be a good candidate for a mommy makeover or after weight loss surgery.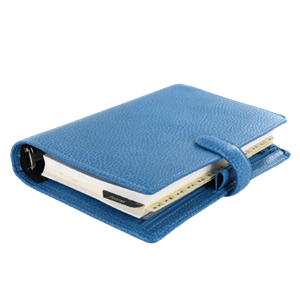 Plan Your Procedure
Average Cost

$10,000

-

$15,000

Recovery Time

2-4 Weeks
Contact Us
Many factors can lead to a stretched-out lower abdomen that creates hanging folds of skin. We know it can be frustrating and challenging — abdominoplasty is generally the primary way to overcome this. If you are embarrassed by the hanging skin in your abdomen, no matter how minimal or severe, surgical body contouring by Dr. Canales or Dr. Furnas in Novato, CA can allow you to get the look you desire. Please contact Plastic Surgery Associates Novato to learn more.
Related Procedures