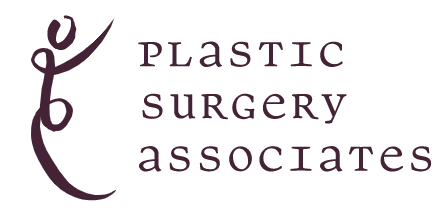 To provide the finest service possible, we rely on our certified nurse injectors and nurse assistants to perform a wide variety of noninvasive services at our MedSpa. Each of our nurses has undergone extensive training with our board-certified plastic surgeons to ensure excellent patient care. We are so proud to have such a gifted team of medical professionals at our cosmetic practice in Novato, CA.
Plastic Surgery Associates of Novato has an amazing team of administrative staff that includes front office coordinators, patient coordinators, and a talented practice manager and MedSpa associate manager. Our front desk team and patient coordinators assist patients with registration and understanding all they need to know prior to their appointment. With the exceptional leadership of our managers and the diligent dedication of our administrative staff, we are able to provide our clients with high-quality service.
Ashley – Practice manager
Ashley was born and raised in a small town in South Dakota. She graduated with a Bachelor of Science degree in Medical Management and Administration. She fell in love with the aesthetic industry when she started working for a plastic surgeon in Minneapolis. She has over 8 years of plastic surgery office and surgery center experience and is always ready with an answer if a patient has a question. Her job is to oversee the daily operations of the office and maintain the quality of care. She can tackle any patient concerns or problems so that our patients receive the best experience at our office. Her passion for the medical / aesthetics industry and patient satisfaction is a perfect match for this professional, innovative, and cutting-edge organization. In any spare time, she enjoys anything outdoors, traveling, spending time with her fiance and two doggies, and loving her new nephew!
---
Claudia – Front Office Coordinator
Claudia was born in Oregon but moved just months later to her parents' hometown in Michoacán, Mexico. She returned to the US at age 4, and has lived in Santa Rosa ever since. Claudia knows firsthand the challenge of being first generation Mexican-American, speaking English during the day at school, and Spanish in the evenings at home. This challenge lead to one of her biggest strengths, which is connecting people through language. Claudia came to Plastic Surgery Associates with extensive administrative experience, and loves her role as Front Office Coordinator. When she joined the Plastic Surgery Associates team in 2016, Claudia fell in love with the aesthetics industry, as she loves having the opportunity to witness how patients gain so much confidence after their surgery. In her free time, Claudia dotes on her 3 wonderful children, taking them to soccer, gymnastics and dance lessons. Her family loves spending time together hiking, swimming, going to the movies, cooking, and listening to music!
Our surgical team consists of some of the top surgical technicians, medical assistants, nurse practitioners, and board-certified anesthesiologists in the bay area. When selecting our surgical staff, we took our time to vet our team to ensure we were employing the best of the best for outstanding cosmetic care. Many of our clients love their experience with us and are impressed with the attentiveness provided by our team