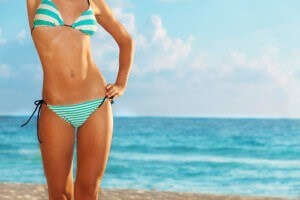 The most important step in successful breast augmentation is your choice of a plastic surgeon. Surgeons certified by the American Board of Plastic Surgery are uniquely qualified in performing breast augmentation. Consulting with a couple of board-certified plastic surgeons ensures that all your questions are answered and that you feel that the plastic surgeon you choose has carefully listened to all your concerns. There are many types of breast implants: saline, silicone, round, and shaped.
Once you have chosen your implant and the date for your surgery, it is also important to allow enough time for recovery, so that a return to work and other activities can happen without being rushed. Rapid recovery breast augmentation is a term that denotes not only the recovery time, but the technique used during surgery. In order to minimize swelling and bruising, the procedure is done under complete visualization, utilizing a head light, and carefully cauterizing any blood vessels before they bleed. The pocket dimensions are planned and marked before surgery and then the pocket dissected according to plan.
An uncomplicated breast augmentation procedure should take less than an hour, and often it can be done in 30 minutes or less. Speed is not the goal. Rather, the surgeon ensures that the pocket is carefully dissected to the dimensions of the selected implant, and that there is no bleeding when the implant is placed. That, in turn, leads to minimal bruising and swelling, starting the patient on the road to the quickest recovery.
Every patient has a different job to return to, so it is always important to clear that return to work date with the plastic surgeon. And last, but not least, it is important to follow all postoperative instructions, including instructions for massaging the implants if that is indicated. Breast augmentation is a procedure with a very high satisfaction rate. Choosing the right surgeon and the right implant, together with a gentle, bloodless technique are the elements that allow for great results.