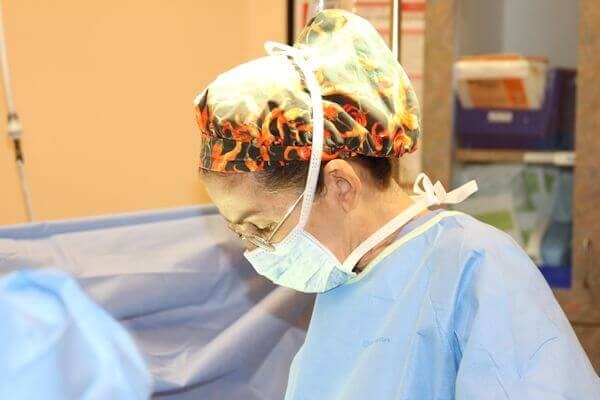 Dr. Heather Furnas scrubbed in surgery, her hair discreetly hidden under a cap. When I was a medical student and thinking about going into plastic surgery, one of my general surgery professors teasingly said, "Why don't you just go to beautician's school?" He was joking, but there was a kernel of truth to his comment. Hairstyle and make-up both share the power of visual impact with plastic surgery. When done well, hair, make-up, and plastic surgery all enhance lives and boost self-confidence. Hairstyle, make-up, and plastic surgery also share something else. Excellent results depend on the skill of the person doing the treatment. The last time I tried a new hair stylist, the one I'd requested wasn't available, so I agreed to see another one, someone I knew nothing about.
Consultation & Treatment
When I arrived, I sat in her chair and explained what I wanted. No fussy style or elaborate coloring, I said. Just something simple that would fit into my busy life. She nodded back knowingly. During the coloring, highlighting, and cutting process, as she reassured me I would love the results, I had my doubts. But she was the pro, so I didn't say anything.Besides, she was yanking my hair so hard, I was too busy trying to keep my head upright. It did not end well. The cut was a haphazard shredding, and the highlights were bright tiger stripes. The final touch were the tangles she created with her fingers, which she called "curls." After she was done, the stylist asked if I liked the result. Guessing my reward for telling her the truth, I told her I loved it and fled the premises. Once I was home, I jumped in the shower, dyed my tiger stripes to chocolate-lab brown, and trimmed the straggling strands.
3 Big Lessons
I was lucky. I suffered no long-term effects, just a waste of an afternoon, the cost of a haircut, and a sore scalp. In exchange I learned three big lessons.
I should have researched my stylist.
I should have researched my stylist.
I should have researched my stylist.
Of course, bad hair or make-up isn't permanent unless the client suffers a burn or other injury. That's where plastic surgery leaves hair and makeup in the dust. Plastic surgery alters the body permanently. The stakes are high, and bad results can haunt a patient forever.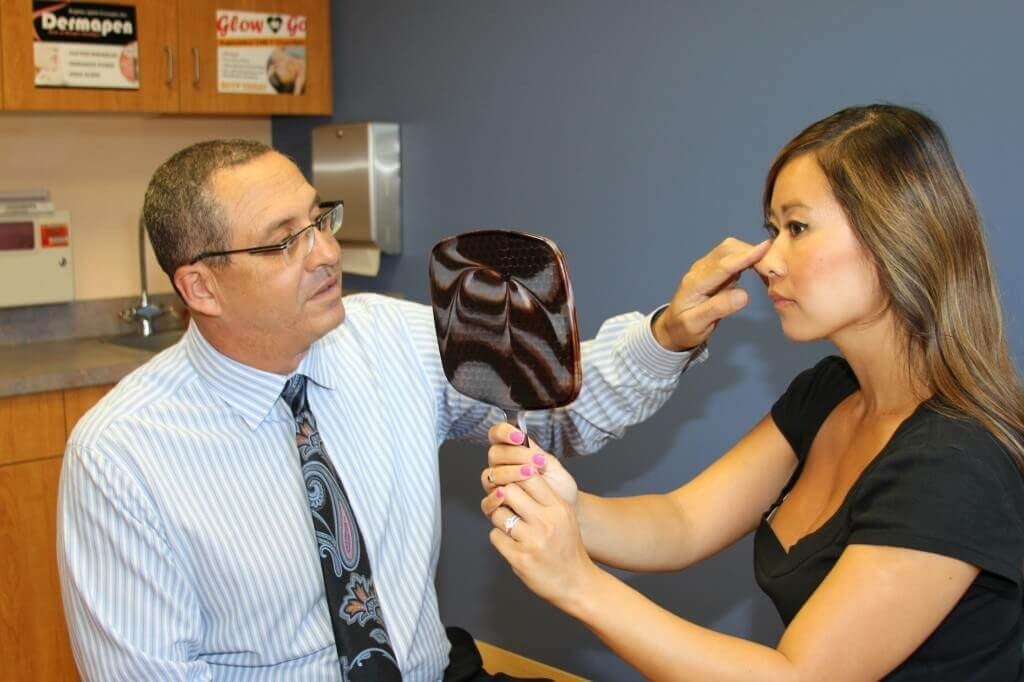 A good plastic surgeon listens, examines, and explains. Good plastic surgical results require teamwork. A plastic surgeon's job is to listen to the patient as she describes her goals, and then, after doing a physical exam, make recommendations. If surgery is one of those recommendations, the discussion will cover a description of the procedure along with its benefits, risks, potential complications, limitations and alternatives. Then in the operating room and after words, that surgeon will do his or hear best to care for the patient until healing is complete. Carefully choosing one's plastic surgeon can make the difference between a boost in self-confidence and life-long regret. So if you're thinking of having plastic surgery, invest the time it takes to find an excellent plastic surgeon. You're worth it!