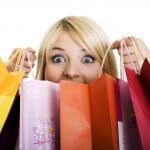 Bargain shopping is great, but not when it comes to plastic surgery. Many doctors who promote inexpensive "awake" plastic surgery are week-end-trained family physicians, general surgeons, dentists, gynecologists, or other doctors who call themselves "cosmetic surgeons" and have no formal residency training in plastic surgery. To escape scrutiny, they often perform procedures in uncertified office facilities without a board-certified anesthesiologist. A cosmetic surgeon's main sales point is the "safety" of awake anesthesia for surgery at a bargain basement price. Patients often believe local anesthesia is always safe, and general anesthesia is always dangerous. But when most well-trained plastic surgeons do a major procedure under general anesthesia, patients should question whether awake anesthesia for that same surgery is really safer. Certainly, many procedures are safely done under local anesthesia and sedation, but in major cases general anesthesia is safer. Make sure your interests are aligned with your doctors? interests. It's easy for doctors to play to patients? fears, claiming that general anesthesia is "dangerous." In fact, awake anesthesia can result in extreme pain with the patient screaming and struggling to get off the table during the procedure. Surgical results can be variable and sometimes regrettable. Revisions inevitably cost more than the original surgery, and in some cases even the best plastic surgeon cannot correct the damage done. In some cases patients have died from local anesthesia toxicity and heavy sedation, especially when corners have been cut and credentialing ignored. Why do some surgeons use awake anesthesia for cases for which most board-certified plastic surgeons use general anesthesia? First, the untrained "plastic surgeon" isn't able to obtain surgical privileges in a certified facility that demands certification to perform plastic surgery. Another incentive is profit, since the surgeon pockets more by using a poorly equipped, uncertified operating room without an anesthesiologist. Ask yourself these questions:
If a particular doctor is a lot cheaper, is your safety being put on the chopping block?
Is your cosmetic surgeon certified by The American Board of Plastic Surgery or someone who has board certification in general surgery, oral surgery, dentistry, OB GYN, family practice, or a board that is not recognized by the American Board of Medical Specialties?
Protect yourself. The stakes in choosing the wrong surgeon are higher than most people believe.