Today's women have a lot to worry about, and at Plastic Surgery Associates Novato, we don't want discomfort and low self-esteem caused by stretched vaginal walls to be one of them. Vaginoplasty (also called surgical vaginal rejuvenation/reshaping) is a surgery used to strengthen the vaginal muscles, which sometimes become lax over time due to childbirth, age, genetics, or significant weight loss. At our Novato, CA office, plastic surgeons Drs. Francisco Canales and Heather Furnas provide surgical vaginal rejuvenation to tighten the vagina and/or reshape the inner and outer labia. If your vaginal appearance causes embarrassment or you experience vaginal pain or soreness, schedule a consultation to learn more about vaginoplasty at Plastic Surgery Associates Novato.
Plastic Surgery Associates Novato also offers perineoplasty, which is a cosmetic procedure that corrects the area between the vagina and rectum or perineum. Typically, this area of tissue is damaged or torn during childbirth and can leave behind unwanted scarring, which can result in vaginal looseness. During this procedure, the entrance of the vagina is narrowed, and excess skin is removed to create a tighter contour. This surgery is usually performed in conjunction with vaginoplasty.
Reviews
"I have finally found by Med Spa!  I have received wonderful service and treatments at Allegro Med Spa's Novato location.  Easily situated right of the freeway.  Very friendly and helpful staff!  Nancy at the front desk is so helpful.  Melinda was the person who did my botox.  She is very gentle and precise.  My results were the best I have ever had and I didn't even have any bruising!"
- H.G. /
Yelp /
Dec 18, 2018
"I Had a Wonderful Experience - Dr. Canales and his wife just did my breast implants (well trade out of old smaller implants to new larger ones) and my tummy tuck and so far I am extremely happy with my results. He is such a caring and kind man who wants his patients to be happy and he is honest. My breasts look super good nice and fake like I wanted them and my tummy is pretty dang flat. I would definetly come to him again..."
- M. /
RealSelf /
Oct 24, 2018
"Wonderful experience - Dr. Canales is amazing, his entire staff is great. From the moment you walk in everyone is very friendly and make you feel comfortable. I am 6 weeks post op and I am very happy with my results so far. I had a tummy tuck and breast augmentation, I had asymmetry and one breast was tuberous. I had Sientra silicone implants above the muscle placement 355 in left breast and 485 in right..."
- N. /
RealSelf /
Mar 28, 2018
"I look Like your Wish Pics! - It has now been 19 years since my breast augmentation and I wanted to give a review to this incredible pair of Doctors - Dr. Furnas and Dr. Canales. My breasts look like the "wish pics" on this site for so many other women. I simply love them and have gotten scores of compliments on how good they look. Judge for yourself. Their work is impeccable. If I ever had them replaced with silicone, (th..."
- T. /
RealSelf /
Jan 21, 2018
"27 YO, 5'1", 129lbs, 355cc Sientra silicone, Mod+ - Hands down the best experience I have ever had! Every single person in this office is beautiful, knowledgeable and so so sweet-from the ladies in the front to the nurses and the entire surgical staff. Since day 1 they have put my nerves at ease, answered all of my questions and made the entire process easy for me. Before scheduling my consult I did years of research (literally since I was 16) and every single review suggested to get different opinions. After meeting the team and Dr Canales I just knew I didn't need to see anyone else. I have over 12 close girlfriends who have seen both Dr Canales and Dr Furnas for their BA's and not only do they all look amazing but they too had the best experience here at PSA. Im currently 1 week post op and have had the easiest recovery-I only needed the pain meds for the first day but have experienced generally ZERO pain. I've had no bruising and Dr Canales said everything was healing perfectly. I HIGHLY recommend Dr Canales for anyone considering a breast augmentation. His bedside manner is highly professional, he's very funny, and down to earth (did not experience white coat syndrome AT ALL like I do at my MD and gyno appts!). If your on the fence just schedule your consult, like me your only regret would be not doing it sooner! I am absolutely obsessed with my new boobies, I feel so much more confident and so happy I finally did it. Thank you Dr C and team!"
- T.F. /
RealSelf /
Dec 19, 2017
Previous
Next
At a consultation with Dr. Canales or Dr. Furnas, we will help you determine if you are an ideal candidate for vaginoplasty. Your aesthetic goals, medical history, and age will be discussed and assessed at this appointment before we can design your custom treatment plan. You may be a great candidate for a vaginoplasty if you:
Wish to increase your sexual satisfaction
Hope to increase your self-confidence and sexuality
Are uncomfortable wearing tight or revealing clothing, like bathing suits
Experience pain or soreness during sex or other activities
Feel that your vaginal muscles did not recover after childbirth
Have a naturally large vaginal opening
Suffer from vaginal laxity
Were given an episiotomy during childbirth
The vaginoplasty procedure removes the stretched vaginal lining and tightens the remaining soft tissues and muscles. The vaginoplasty procedure is usually performed in an accredited surgical facility under general anesthesia. The surgery will begin by making incisions in discreet locations near the vagina and then gently tightening the muscle tissue beneath the skin. Next, the opening of the vagina is reduced in size by eliminating a bit of the excess vaginal lining (mucosa). If you have chosen to combine your vaginoplasty with a labiaplasty, we will perform that surgery immediately after the vaginoplasty. At the end of the procedure(s), we will carefully sew close the incisions for optimal results and minimal scarring.
You can expect a bit of pain and tenderness following the surgery. Bruising and swelling are also common following a vaginoplasty procedure. It is recommended that you avoid sexual intercourse, tampon use, or strenuous exercise for around 4 – 6 weeks. In most circumstances, you will be able to return to stationary work in about a week with a full return to daily activities at around three months. After recovering from the surgery, you will have a renewed vaginal opening that feels and looks better. We've had patients report heightened sensitivity and increased friction during sex.
Frequently Asked Questions
How much does vaginoplasty cost?
Every woman's body is unique, which means each patient will have a different treatment plan. When you visit our office, we will create a custom vaginoplasty plan that will address your specific concerns. Once this is created, we can discuss your out-of-pocket costs and provide information on low-interest medical financing.
How long will my results last?
Generally, the results of vaginoplasty will last many years if there are no sudden changes in weight and your overall health. We also recommend that patients be past childbearing as pregnancy will alter your results.
Can I have children after my surgery?
Yes. However, pregnancy will reverse your outcomes. If you wish to grow your family, then we suggest you wait until you have completed your personal goals before having vaginoplasty.
Risks of vaginoplasty?
Every procedure presents its own risks, but the most common ones associated with vaginoplasty include scarring, infection, and bleeding. To help ease any worry, Dr. Canales or Dr. Furnas can go over all your questions and concerns during your initial consultation.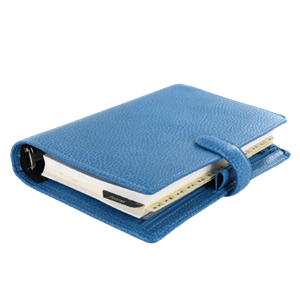 Let us put your worry and discomfort to rest with vaginoplasty surgery at Plastic Surgery Associates Novato in Novato, CA. Plastic Surgery Associates Novato is proud to cater to the wants and aesthetic goals of our patients by creating a custom surgical plan so you get your best results from surgery. If this procedure sounds like it could help to tighten your vagina and reshape your labia, please contact our Novato, CA office to schedule a consultation with Dr. Canales or Dr. Furnas.
Related Procedures