Today's women have a lot to worry about, and at Plastic Surgery Associates Novato, we don't want discomfort and low self-esteem caused by stretched vaginal walls to be one of them. Vaginoplasty (also called surgical vaginal rejuvenation/reshaping) is a surgery used to strengthen the vaginal muscles, which sometimes become lax over time due to childbirth, age, genetics, or significant weight loss. At our Novato, CA office, plastic surgeons Drs. Francisco Canales and Heather Furnas provide surgical vaginal rejuvenation to tighten the vagina and/or reshape the inner and outer labia. If your vaginal appearance causes embarrassment or you experience vaginal pain or soreness, schedule a consultation to learn more about vaginoplasty at Plastic Surgery Associates Novato.
Plastic Surgery Associates Novato also offers perineoplasty, which is a cosmetic procedure that corrects the area between the vagina and rectum or perineum. Typically, this area of tissue is damaged or torn during childbirth and can leave behind unwanted scarring, which can result in vaginal looseness. During this procedure, the entrance of the vagina is narrowed, and excess skin is removed to create a tighter contour. This surgery is usually performed in conjunction with vaginoplasty.
Reviews
"Breast Augmentation - Outstanding results! I still look in the mirror and say, "wow, these are my breasts!" Dr. Furnas made me feel safe and answered all my questions! I want to rave about the fantastic results but I will keep it short. The staff is 10/10. Quick responses and work with your schedule."
- Anonymous /
RealPatientRatings /
Aug 08, 2019
"Breast Implant Revision - Surgery was easy and recovery was painless.Dr. Canales is wonderful. Results exceed expectations. Highly recommend."
- Anonymous /
RealPatientRatings /
Jun 17, 2019
"Breast Augmentation - Dr. Canales is the only plastic surgeon I will ever go to. Not only am I 100% satisfied with how I look and feel, but the surgery was like nothing and the recovery was a breeze & staff at Plastic Surgery Associates of Santa Rosa are very nice and helpful. Someone was always available to answer any questions or concerns I had, making the entire process itself as stress free as possible I knew I was in good hands. Since my breast augmentation I love the way I look in clothes & I feel so much better about myself. Thank you."
- Anonymous /
RealPatientRatings /
Jun 07, 2019
"Breast Augmentation - The Plastic Surgery Associates practice was highly recommended to me by several friends. Dr. Candles was very helpful by listening & assisting me in making a decision, based on the aesthetic I wanted to achieve. Although I didn't get to personally meet Dr. Furnas, I know she was also one of my surgeons, so my appreciation also extends to her. I could not be happier with my results; they are skilled professionals!"
- Anonymous /
RealPatientRatings /
Jun 04, 2019
"I got a Hydrafacial at Allegro MedSpa a few weeks ago and I am so impressed.  I have acne, wrinkles and hyperpigmentation and after one treatment,  I can already see a significant difference.  Lucia provided me with this service and she is a pro, super sweet,  and highly professional. She also recommended a skin care regimen that has been helping. Obagi (prescription skin care) and Latisse (for lashes) can be purchased here. I would definitely recommend!!"
- C.M. /
Yelp /
May 30, 2019
Previous
Next
At a consultation with Dr. Canales or Dr. Furnas, we will help you determine if you are an ideal candidate for vaginoplasty. Your aesthetic goals, medical history, and age will be discussed and assessed at this appointment before we can design your custom treatment plan. You may be a great candidate for a vaginoplasty if you:
Wish to increase your sexual satisfaction
Hope to increase your self-confidence and sexuality
Are uncomfortable wearing tight or revealing clothing, like bathing suits
Experience pain or soreness during sex or other activities
Feel that your vaginal muscles did not recover after childbirth
Have a naturally large vaginal opening
Suffer from vaginal laxity
Were given an episiotomy during childbirth
The vaginoplasty procedure removes the stretched vaginal lining and tightens the remaining soft tissues and muscles. The vaginoplasty procedure is usually performed in an accredited surgical facility under general anesthesia. The surgery will begin by making incisions in discreet locations near the vagina and then gently tightening the muscle tissue beneath the skin. Next, the opening of the vagina is reduced in size by eliminating a bit of the excess vaginal lining (mucosa). If you have chosen to combine your vaginoplasty with a labiaplasty, we will perform that surgery immediately after the vaginoplasty. At the end of the procedure(s), we will carefully sew close the incisions for optimal results and minimal scarring.
You can expect a bit of pain and tenderness following the surgery. Bruising and swelling are also common following a vaginoplasty procedure. It is recommended that you avoid sexual intercourse, tampon use, or strenuous exercise for around 4 – 6 weeks. In most circumstances, you will be able to return to stationary work in about a week with a full return to daily activities at around three months. After recovering from the surgery, you will have a renewed vaginal opening that feels and looks better. We've had patients report heightened sensitivity and increased friction during sex.
Frequently Asked Questions
How much does vaginoplasty cost?
Every woman's body is unique, which means each patient will have a different treatment plan. When you visit our office, we will create a custom vaginoplasty plan that will address your specific concerns. Once this is created, we can discuss your out-of-pocket costs and provide information on low-interest medical financing.
How long will my results last?
Generally, the results of vaginoplasty will last many years if there are no sudden changes in weight and your overall health. We also recommend that patients be past childbearing as pregnancy will alter your results.
Can I have children after my surgery?
Yes. However, pregnancy will reverse your outcomes. If you wish to grow your family, then we suggest you wait until you have completed your personal goals before having vaginoplasty.
Risks of vaginoplasty?
Every procedure presents its own risks, but the most common ones associated with vaginoplasty include scarring, infection, and bleeding. To help ease any worry, Dr. Canales or Dr. Furnas can go over all your questions and concerns during your initial consultation.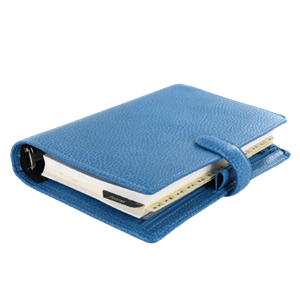 Let us put your worry and discomfort to rest with vaginoplasty surgery at Plastic Surgery Associates Novato in Novato, CA. Plastic Surgery Associates Novato is proud to cater to the wants and aesthetic goals of our patients by creating a custom surgical plan so you get your best results from surgery. If this procedure sounds like it could help to tighten your vagina and reshape your labia, please contact our Novato, CA office to schedule a consultation with Dr. Canales or Dr. Furnas.
Related Procedures