The female G-spot (Grafenberg Spot) is a bean-shaped area of the vagina that is distinguished as a source of great sexual pleasure when stimulated, resulting in climax or orgasm. To heighten stimulation, board-certified plastic surgeons Drs. Francisco Canales and Heather Furnas offer dermal filler injections directly to the G-spot in order to temporarily enlarge the area. This treatment helps enhance sexual pleasure without having to undergo a more comprehensive procedure, such as vaginal surgery. If you would like to boost your sex life and increase the intensity of your climaxes, then call Plastic Surgery Associates Novato to learn more. We will be happy to meet with you to discuss if this treatment is right for you.
Reviews
"Breast Augmentation - Outstanding results! I still look in the mirror and say, "wow, these are my breasts!" Dr. Furnas made me feel safe and answered all my questions! I want to rave about the fantastic results but I will keep it short. The staff is 10/10. Quick responses and work with your schedule."
- Anonymous /
RealPatientRatings /
Aug 08, 2019
"Breast Implant Revision - Surgery was easy and recovery was painless.Dr. Canales is wonderful. Results exceed expectations. Highly recommend."
- Anonymous /
RealPatientRatings /
Jun 17, 2019
"Breast Augmentation - Dr. Canales is the only plastic surgeon I will ever go to. Not only am I 100% satisfied with how I look and feel, but the surgery was like nothing and the recovery was a breeze & staff at Plastic Surgery Associates of Santa Rosa are very nice and helpful. Someone was always available to answer any questions or concerns I had, making the entire process itself as stress free as possible I knew I was in good hands. Since my breast augmentation I love the way I look in clothes & I feel so much better about myself. Thank you."
- Anonymous /
RealPatientRatings /
Jun 07, 2019
"Breast Augmentation - The Plastic Surgery Associates practice was highly recommended to me by several friends. Dr. Candles was very helpful by listening & assisting me in making a decision, based on the aesthetic I wanted to achieve. Although I didn't get to personally meet Dr. Furnas, I know she was also one of my surgeons, so my appreciation also extends to her. I could not be happier with my results; they are skilled professionals!"
- Anonymous /
RealPatientRatings /
Jun 04, 2019
"I got a Hydrafacial at Allegro MedSpa a few weeks ago and I am so impressed.  I have acne, wrinkles and hyperpigmentation and after one treatment,  I can already see a significant difference.  Lucia provided me with this service and she is a pro, super sweet,  and highly professional. She also recommended a skin care regimen that has been helping. Obagi (prescription skin care) and Latisse (for lashes) can be purchased here. I would definitely recommend!!"
- C.M. /
Yelp /
May 30, 2019
Previous
Next
A G-spot enhancement can be a great option for any woman who:
Is in overall good health
Has no known allergies or adverse response to hyaluronic acid fillers
Desires greater sexual pleasure
Wants to enhance the intensity of their orgasms
A G-spot treatment generally takes about 15 minutes and is performed on-site in one of our private treatment rooms. Prior to your procedure, we will perform a thorough consultation, examination, and take measurements of your G-spot. We can apply a local anesthetic prior to the injection if you are worried about feeling any pain, but it is usually not necessary for this procedure. Next, we will inject the dermal filler into the vaginal area. The amount of filler needed to attain your goals will be determined during your consultation.
Once your treatment is complete, we will provide you with the appropriate post-care instructions to ensure optimal results. A high percentage of our patients report a noticeable difference in their sex life after undergoing a G-spot treatment. Results may vary, but they typically last for about six months. During your appointment, be sure to talk to your injector about when to schedule a follow-up to help maintain your results.
Frequently Asked Questions
How much does G-spot enhancement cost?
G-spot injections will differ from patient to patient, depending on the type of filler used and how much is needed to achieve your goals. When you visit our office, we can go over all your options and the benefits of each dermal product. From there, we can create a custom treatment plan and estimate your costs.
Will this affect my period?
Generally, a G-spot injection should not influence your cycle in any way, but if for some reason you do notice changes, please contact our office. You should not have any problems wearing feminine products after your procedure, including tampons.
G-spot injection or vaginoplasty?
A G-spot injection will increase the size of your Grafenberg spot while a vaginoplasty removes unwanted or loose skin. Both can enhance sexual pleasure, but if you wish to intensify your climaxes, then we generally recommend G-spot injections. It's important to talk to Dr. Canales or Dr. Furnas during your consultation about all your concerns so they can help you achieve your goals.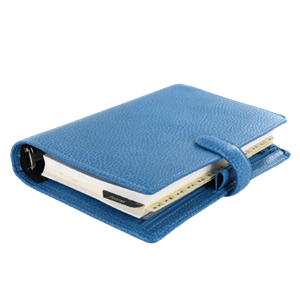 If you want to spice things up in the bedroom, then a G-spot enhancement can help you take your sex life to the next level. Call Plastic Surgery Associates Novato to schedule a private consultation with one of our board-certified plastic surgeons to see if this treatment option is ideal for you. We have helped countless women through this innovative treatment and look forward to assisting you, too.
Related Procedures