The clitoris is a small female sex organ that is protected by a fold of skin called the clitoral hood. This tissue can vary in shape and size from woman to woman but is directly related to sexual stimulation. Sometimes when the clitoral hood is too thick or large, sexual pleasure can be harder to achieve and can even cause women to feel self-conscious about the appearance of their clitoris. During a clitoral hood reduction or clitoroplasty, excess skin is trimmed to enable greater sensation and to improve the appearance of this intimate area. Typically, this procedure is performed in conjunction with a labiaplasty. If you are interested in learning more, call Plastic Surgery Associates Novato in Novato, CA to schedule a private consult. Our plastic surgeons, Dr. Francisco Canales and Dr. Heather Furnas, can educate you on all the benefits of this procedure.
Reviews
"Breast Augmentation - Outstanding results! I still look in the mirror and say, "wow, these are my breasts!" Dr. Furnas made me feel safe and answered all my questions! I want to rave about the fantastic results but I will keep it short. The staff is 10/10. Quick responses and work with your schedule."
- Anonymous /
RealPatientRatings /
Aug 08, 2019
"Breast Implant Revision - Surgery was easy and recovery was painless.Dr. Canales is wonderful. Results exceed expectations. Highly recommend."
- Anonymous /
RealPatientRatings /
Jun 17, 2019
"Breast Augmentation - Dr. Canales is the only plastic surgeon I will ever go to. Not only am I 100% satisfied with how I look and feel, but the surgery was like nothing and the recovery was a breeze & staff at Plastic Surgery Associates of Santa Rosa are very nice and helpful. Someone was always available to answer any questions or concerns I had, making the entire process itself as stress free as possible I knew I was in good hands. Since my breast augmentation I love the way I look in clothes & I feel so much better about myself. Thank you."
- Anonymous /
RealPatientRatings /
Jun 07, 2019
"Breast Augmentation - The Plastic Surgery Associates practice was highly recommended to me by several friends. Dr. Candles was very helpful by listening & assisting me in making a decision, based on the aesthetic I wanted to achieve. Although I didn't get to personally meet Dr. Furnas, I know she was also one of my surgeons, so my appreciation also extends to her. I could not be happier with my results; they are skilled professionals!"
- Anonymous /
RealPatientRatings /
Jun 04, 2019
"I got a Hydrafacial at Allegro MedSpa a few weeks ago and I am so impressed.  I have acne, wrinkles and hyperpigmentation and after one treatment,  I can already see a significant difference.  Lucia provided me with this service and she is a pro, super sweet,  and highly professional. She also recommended a skin care regimen that has been helping. Obagi (prescription skin care) and Latisse (for lashes) can be purchased here. I would definitely recommend!!"
- C.M. /
Yelp /
May 30, 2019
Previous
Next
You may be a good candidate for a clitoroplasty if you are in overall good health and wish to recontour your clitoral hood for medical or cosmetic reasons. A clitoral hood reduction may be a great option if you:
Feel self-conscious that your clitoral hood skin is too long or large
Have difficulty cleaning and maintaining hygiene because of a long clitoral hood
Feel that the clitoral hood interferes with sexual stimulation
Suffer from a medical condition, such as clitoromegaly or congenital adrenal hyperplasia
Prior to any incisions being made, a numbing cream will be applied to the target area in addition to a long-acting numbing injection to ensure optimal comfort. From there, excess skin is carefully removed to resculpt the clitoral hood. The clitoral tissue is then closed with absorbable sutures and any secondary procedures, such as a labiaplasty, will be performed. A clitoroplasty is considered an outpatient procedure.
You can expect to experience some minor discomfort and swelling, but a compression garment will be provided in addition to pain medication to help ease these symptoms. Generally, most patients can return to work within 5 – 7 days, but optimal results will be evident at around 3 – 6 months. Patients should also refrain from strenuous activity and sexual intercourse until cleared by Dr. Canales or Dr. Furnas. Follow-up visits will be scheduled to monitor your progress.
Frequently Asked Questions
How much does a clitoral hood reduction cost?
Each patient case is different, which is why Dr. Canales and Dr. Furnas build custom treatment plans for every patient. With that being said, the cost of your surgery will depend on your unique condition. During your first visit, we can estimate your cost and go over all your payment options.
Is a clitoral hood reduction ever medically necessary?
In some cases, yes. Most commonly in circumstances when the clitoris becomes enlarged due to a disease or medication, or if there is a birth defect or trauma that causes an abnormal appearance.
How long does a clitoral hood reduction take?
On average, surgery takes about 1 – 2 hours to complete. The length of surgery will also depend on if other surgeries are being incorporated as well. Complementary surgeries often include labia majoraplasty, vaginoplasty, or G-spot enhancement.
What are the surgical risks of a clitoroplasty?
Common risks include unexpected bleeding, bruising, and infection, but when under the care of a skilled plastic surgeon, like Dr. Canales and Dr. Furnas, these risks are very low. During your initial consultation, we will help answer all your questions to ease any concerns you may have.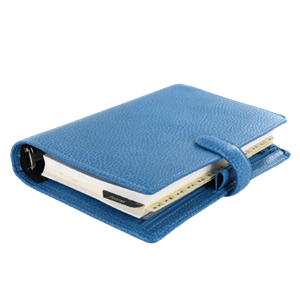 Are you feeling self-conscious about your intimate area or desire greater stimulation during sex? Call Plastic Surgery Associates Novato to set up an appointment to learn how a clitoral hood reduction can help you. Our goal is to help our patients enjoy their bodies to the fullest through high-quality cosmetic care that offers life-transforming results.
Related Procedures