Board-certified plastic surgeons Drs. Francisco Canales and Heather Furnas offer a full variety of facial plastic surgery procedures in Novato, CA. One of the most common surgeries at Plastic Surgery Associates Novato is a facelift. This treatment concentrates on precise sections of the face to correct loose skin features to create a smooth, more youthful appearance. Depending on your aesthetic goals, a facelift can focus on the areas around the eyes, the cheeks and mid-face, the bottom section, including the jowls, mouth, neck, and more for an all-around youthful look. The type of facelift used depends on your goals, the condition of your skin, the amount of laxity present, lifestyle, age, and other factors. Some men and women want a full facelift while others may only need a mid-face lift. Dr. Canales and Dr. Furnas are experienced surgeons who have a complete understanding of the anatomy and complex intricacies of a facelift surgery. The objective is to create a natural look that's smooth and appealing.
Reviews
"I have finally found by Med Spa!  I have received wonderful service and treatments at Allegro Med Spa's Novato location.  Easily situated right of the freeway.  Very friendly and helpful staff!  Nancy at the front desk is so helpful.  Melinda was the person who did my botox.  She is very gentle and precise.  My results were the best I have ever had and I didn't even have any bruising!"
- H.G. /
Yelp /
Dec 18, 2018
"I Had a Wonderful Experience - Dr. Canales and his wife just did my breast implants (well trade out of old smaller implants to new larger ones) and my tummy tuck and so far I am extremely happy with my results. He is such a caring and kind man who wants his patients to be happy and he is honest. My breasts look super good nice and fake like I wanted them and my tummy is pretty dang flat. I would definetly come to him again..."
- M. /
RealSelf /
Oct 24, 2018
"Wonderful experience - Dr. Canales is amazing, his entire staff is great. From the moment you walk in everyone is very friendly and make you feel comfortable. I am 6 weeks post op and I am very happy with my results so far. I had a tummy tuck and breast augmentation, I had asymmetry and one breast was tuberous. I had Sientra silicone implants above the muscle placement 355 in left breast and 485 in right..."
- N. /
RealSelf /
Mar 28, 2018
"I look Like your Wish Pics! - It has now been 19 years since my breast augmentation and I wanted to give a review to this incredible pair of Doctors - Dr. Furnas and Dr. Canales. My breasts look like the "wish pics" on this site for so many other women. I simply love them and have gotten scores of compliments on how good they look. Judge for yourself. Their work is impeccable. If I ever had them replaced with silicone, (th..."
- T. /
RealSelf /
Jan 21, 2018
"27 YO, 5'1", 129lbs, 355cc Sientra silicone, Mod+ - Hands down the best experience I have ever had! Every single person in this office is beautiful, knowledgeable and so so sweet-from the ladies in the front to the nurses and the entire surgical staff. Since day 1 they have put my nerves at ease, answered all of my questions and made the entire process easy for me. Before scheduling my consult I did years of research (literally since I was 16) and every single review suggested to get different opinions. After meeting the team and Dr Canales I just knew I didn't need to see anyone else. I have over 12 close girlfriends who have seen both Dr Canales and Dr Furnas for their BA's and not only do they all look amazing but they too had the best experience here at PSA. Im currently 1 week post op and have had the easiest recovery-I only needed the pain meds for the first day but have experienced generally ZERO pain. I've had no bruising and Dr Canales said everything was healing perfectly. I HIGHLY recommend Dr Canales for anyone considering a breast augmentation. His bedside manner is highly professional, he's very funny, and down to earth (did not experience white coat syndrome AT ALL like I do at my MD and gyno appts!). If your on the fence just schedule your consult, like me your only regret would be not doing it sooner! I am absolutely obsessed with my new boobies, I feel so much more confident and so happy I finally did it. Thank you Dr C and team!"
- T.F. /
RealSelf /
Dec 19, 2017
Previous
Next
Ideal candidates for a facelift wish to correct noticeable facial wrinkles and lines, whether it be on the entire face or a specific section, such as the mid-face and lower face. Facelift surgery can address various sections, depending on your unique signs of aging. It is important to understand that age does not necessarily define the timing to have a facelift. There are so many unique concerns and reasons, and also numerous lift types, depending on what needs to be addressed. The treatment chosen will vary for patients who are in their 30s versus those who are over 60. Skin laxity is one of the most important components in the planning process. Facelift patients should be in good physical health and refrain from smoking and also have realistic expectations.
Regardless of your aesthetic concerns, there are numerous facelifts to consider. Some facelifts treat the upper portion of the face while others focus on the middle and lower. Moreover, some techniques are slightly more invasive and intricate than others. It is also common for some individuals to have a brow lift, or fillers and BOTOX to complement their outcomes. A few of the more common facelift techniques include:
Full Facelift
Considered the gold standard, the full facelift usually uses an incision near the hairline, then extends down to the temple region, reaching the base of the ears. The underlying facial tissues and muscles are delicately pulled and securely tightened to produce a lifted appearance, which diminishes excessive wrinkles and sagging. A full facelift is reserved for patients who show signs of advanced aging. With this lift, several facial rejuvenation methods may be combined, including an eyelid lift to enhance the eyes or a neck lift for the lower region.
Mid-Facelift
Incorporating a similar method to the mini lift, the cheek lift (known as a mid-facelift) focuses on the droopy features around the cheekbones and the upper jaw. This lift works great for those who desire improvement in the lower two-thirds of the face, which also includes the jowls.
Lower Facelift
A lower facelift addresses the neck region and chin, and in many cases, the jowls. Nonsurgical methods, such as Kybella or laser skin tightening, can also be used for chin reduction to attain a younger-looking neck.
Mini Facelift
During a mini facelift, a tiny incision is made around the ears to elevate the skin, which helps the mouth and jawline. This technique creates subtle improvements that look natural.
After surgery, you will be monitored before you are released to go home with a responsible adult. Before your surgery, Dr. Canales or Dr. Furnas will plan your follow-up appointments and give you tips to help you recover faster and more comfortably. You should expect to have bruising, swelling, possible drainage, some moderate soreness, and discomfort, which can be helped by prescription pain medication. You should look and feel normal after about a month. You will see a smoother and younger-looking facial appearance. In all, your face will be rejuvenated and fresh.
Frequently Asked Questions
How much does a facelift cost?
The cost of your facelift will vary based on the technique used. During your consultation, we will develop your custom treatment plan based on your needs and goals. Once this is established, we can discuss cost estimates. To avoid results that look unnatural, it's best to focus on finding an experienced surgeon, like Dr. Canales or Dr. Furnas, instead of the cheapest price. Plastic Surgery Associates Novato can help you find low-interest financing that will make your surgery easier to afford.
Which technique is best for me?
The best technique for you will depend on your needs, goals, the degree of skin laxity, which areas are being addressed, and more. To produce the results you want, Dr. Canales or Dr. Furnas will explain the different techniques during your consultation. They will then help you decide which technique is best for you.
Should I get a surgical or nonsurgical facelift?
While there are many great nonsurgical skin tightening procedures, these can only produce mild improvements. If you have moderate to severe skin sagging, a surgical facelift is the best choice to improve your appearance. During your consultation, we will discuss your options, including nonsurgical treatments, to help you choose what is best for your goals.
What about wrinkle fillers and relaxers over facelift surgery?
Injectable wrinkle fillers and relaxers, like Juvéderm and BOTOX, have become very popular to refresh the face. Sometimes known as a liquid facelift, injectable wrinkle treatments usually help with early signs of aging, but the results are temporary. A facelift can produce more dramatic improvements than injectables with results that can last for a long time. Ask Dr. Canales or Dr. Furnas about injectable treatments during your consultation.
Will my results look natural?
Many patients worry that facelift surgery will make their skin look too tight, shiny, or like they live in a wind tunnel. Our plastic surgeons focus on giving you a natural-looking result so you look refreshed and not fake. They listen to your needs and goals before developing your personal treatment plan with the technique that will produce your best results.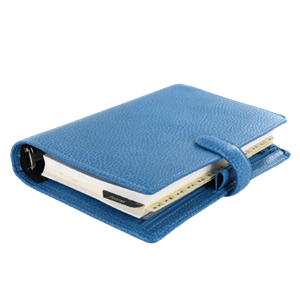 The Right Facelift for You
A facelift treatment can take years off your face and provide you a fresh look. Today, there are many options for surgery based on your individual concerns and goals. This procedure is designed to help you look younger but natural. To hear more about this treatment, we invite you to contact Plastic Surgery Associates Novato in Novato, CA to set up your consultation with Dr. Canales or Dr. Furnas.
Related Procedures