Mentoplasty (known as chin augmentation) is a common aesthetic treatment that recontours the chin and lower face for men and women who have a small and recessed chin, or one they believe is too prominent. Many times when a chin is recessed and sunken in, it can create a lack of definition. Cosmetic chin surgery can be performed to improve the appearance of your chin, but one of the most popular procedures is placing a silicone implant to build a stronger jawline and a more defined profile. In Novato, CA, plastic surgeons Dr. Francisco Canales and Dr. Heather Furnas offer several options for chin enhancement. Aside from implants, which are produced in a number of sizes and shapes, a fat transfer can also be used to alter your features. If you are interested in learning more, call Plastic Surgery Associates Novato in Novato, CA to learn more.
Reviews
"I have finally found by Med Spa!  I have received wonderful service and treatments at Allegro Med Spa's Novato location.  Easily situated right of the freeway.  Very friendly and helpful staff!  Nancy at the front desk is so helpful.  Melinda was the person who did my botox.  She is very gentle and precise.  My results were the best I have ever had and I didn't even have any bruising!"
- H.G. /
Yelp /
Dec 18, 2018
"I Had a Wonderful Experience - Dr. Canales and his wife just did my breast implants (well trade out of old smaller implants to new larger ones) and my tummy tuck and so far I am extremely happy with my results. He is such a caring and kind man who wants his patients to be happy and he is honest. My breasts look super good nice and fake like I wanted them and my tummy is pretty dang flat. I would definetly come to him again..."
- M. /
RealSelf /
Oct 24, 2018
"Wonderful experience - Dr. Canales is amazing, his entire staff is great. From the moment you walk in everyone is very friendly and make you feel comfortable. I am 6 weeks post op and I am very happy with my results so far. I had a tummy tuck and breast augmentation, I had asymmetry and one breast was tuberous. I had Sientra silicone implants above the muscle placement 355 in left breast and 485 in right..."
- N. /
RealSelf /
Mar 28, 2018
"I look Like your Wish Pics! - It has now been 19 years since my breast augmentation and I wanted to give a review to this incredible pair of Doctors - Dr. Furnas and Dr. Canales. My breasts look like the "wish pics" on this site for so many other women. I simply love them and have gotten scores of compliments on how good they look. Judge for yourself. Their work is impeccable. If I ever had them replaced with silicone, (th..."
- T. /
RealSelf /
Jan 21, 2018
"27 YO, 5'1", 129lbs, 355cc Sientra silicone, Mod+ - Hands down the best experience I have ever had! Every single person in this office is beautiful, knowledgeable and so so sweet-from the ladies in the front to the nurses and the entire surgical staff. Since day 1 they have put my nerves at ease, answered all of my questions and made the entire process easy for me. Before scheduling my consult I did years of research (literally since I was 16) and every single review suggested to get different opinions. After meeting the team and Dr Canales I just knew I didn't need to see anyone else. I have over 12 close girlfriends who have seen both Dr Canales and Dr Furnas for their BA's and not only do they all look amazing but they too had the best experience here at PSA. Im currently 1 week post op and have had the easiest recovery-I only needed the pain meds for the first day but have experienced generally ZERO pain. I've had no bruising and Dr Canales said everything was healing perfectly. I HIGHLY recommend Dr Canales for anyone considering a breast augmentation. His bedside manner is highly professional, he's very funny, and down to earth (did not experience white coat syndrome AT ALL like I do at my MD and gyno appts!). If your on the fence just schedule your consult, like me your only regret would be not doing it sooner! I am absolutely obsessed with my new boobies, I feel so much more confident and so happy I finally did it. Thank you Dr C and team!"
- T.F. /
RealSelf /
Dec 19, 2017
Previous
Next
Mentoplasty is a procedure for both women and men. If you are displeased by the appearance of your chin and dislike the weak profile it creates, this treatment can redefine the lower aspect of your facial structure. It is also common for some of our patients to add a rhinoplasty with their chin augmentation treatment. This combination of facial treatments offers a great opportunity for the features of your face to be in line and balanced.
During chin enhancement surgery, general anesthesia is used or another form of anesthesia, such as IV sedation in some cases. An incision is made beneath your chin. Through this incision, a groove or pocket is created to secure the implant in place, which includes reducing some of the tissue, cartilage, and bone to make grooves to hold your implant in position. The implant is inserted through the incision and positioned over the bone just below your bottom lip. In some cases, the incision can also be made inside the lower lip where it meets your gumline. Both types of incisions help to hide scars. Small stitches are used to close the incisions, and the bottom portion of your face will be wrapped with medical garments.
If a fat transfer is used, fat will be extracted from your abdomen or thighs, purified, then carefully injected in the chin area to create the shape you desire.
Chin augmentation surgery yields immediate outcomes, which is usually very thrilling for our clients. Although swelling and bruising will occur following your surgery, this will subside. For the majority of patients, chin augmentation roughly takes a couple of weeks of recovery. Exercise should be avoided within this timeframe. Chin augmentation surgery has very high success rates and under the hands of a reputable surgeon, like Dr. Canales and Dr. Furnas, your outcome will look balanced and defined.
Frequently Asked Questions
How much does chin augmentation cost?
We will be able to start estimating your total cost for chin surgery in your consultation once your treatment plan is developed. Your costs will depend on the type and size of implant you choose, plus anesthesia, facility, and surgical fees. A cosmetic procedure, like chin augmentation, can give you beautiful results that last a long time so it's better to focus more on choosing a plastic surgeon you trust with experience and proven results, like Dr. Canales and Dr. Furnas, instead of shopping for the lowest price. Plastic Surgery Associates Novato accepts many payment methods, and we can help you find low-interest financing that will make your surgery affordable.
Will augmentation fix my double chin?
Chin augmentation is designed to offer you a sharper, stronger look to the jawline. If you are concerned about a double chin, you may be a better candidate for a liposuction procedure where the fat in your upper neck below the jawline (the submental area) is addressed. Sometimes this technique alone can create a new profile and look without a chin implant.
Can I combine other facial surgeries with chin augmentation?
Some patients combine chin augmentation with other facial surgeries, like cheek augmentation or rhinoplasty. Dr. Canales or Dr. Furnas will help you decide which procedures best fit your needs and goals during your consultation. It can be difficult to tell on your own what procedure or procedures will be the most beneficial, which is why your first appointment with our office is important. Our plastic surgeons will use their years of experience to help you decide on your unique plan.
Are there nonsurgical procedures to improve my chin?
For excess fat in your neck that's creating a double chin, Kybella injections may improve the appearance of your chin without surgery. Kybella is approved by the Food and Drug Administration (FDA) to reduce fat in the submental area. This may be enough on its own or Kybella may be combined with chin augmentation for your best results. Talk to Dr. Canales or Dr. Furnas during your consultation so they can talk about your options and decide what is going to best fit your goals.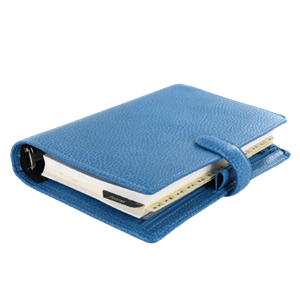 Chin surgery has proven to be extremely beneficial to many Novato, CA patients. It creates a harmonious balance, redefining your facial appearance. If you feel displeased with the look of your chin, and you believe it is too small or too large, chin augmentation can produce the look you are wanting. We invite you to contact Plastic Surgery Associates Novato and plan your initial meeting to learn more about your options.
Related Procedures