Do you have some extra cheek fat you wish you could eliminate altogether? At Plastic Surgery Associates Novato, board-certified plastic surgeons Drs. Francisco Canales and Heather Furnas offer buccal fat pad removal to create a slimmer cheek contour. This specific procedure uses simple techniques to remove a small section of fat from the cheek hollows to diminish the appearance of chubby cheeks. Sometimes, no matter how hard you try, diet and exercise are not enough to address specific areas of concern, such as the lower face. Call our office in Novato, CA to set up a private consult today to see if buccal fat pad removal is right for you. We look forward to hearing from you and helping you attain the look you desire.
Reviews
"Breast Augmentation - Outstanding results! I still look in the mirror and say, "wow, these are my breasts!" Dr. Furnas made me feel safe and answered all my questions! I want to rave about the fantastic results but I will keep it short. The staff is 10/10. Quick responses and work with your schedule."
- Anonymous /
RealPatientRatings /
Aug 08, 2019
"Breast Implant Revision - Surgery was easy and recovery was painless.Dr. Canales is wonderful. Results exceed expectations. Highly recommend."
- Anonymous /
RealPatientRatings /
Jun 17, 2019
"Breast Augmentation - Dr. Canales is the only plastic surgeon I will ever go to. Not only am I 100% satisfied with how I look and feel, but the surgery was like nothing and the recovery was a breeze & staff at Plastic Surgery Associates of Santa Rosa are very nice and helpful. Someone was always available to answer any questions or concerns I had, making the entire process itself as stress free as possible I knew I was in good hands. Since my breast augmentation I love the way I look in clothes & I feel so much better about myself. Thank you."
- Anonymous /
RealPatientRatings /
Jun 07, 2019
"Breast Augmentation - The Plastic Surgery Associates practice was highly recommended to me by several friends. Dr. Candles was very helpful by listening & assisting me in making a decision, based on the aesthetic I wanted to achieve. Although I didn't get to personally meet Dr. Furnas, I know she was also one of my surgeons, so my appreciation also extends to her. I could not be happier with my results; they are skilled professionals!"
- Anonymous /
RealPatientRatings /
Jun 04, 2019
"I got a Hydrafacial at Allegro MedSpa a few weeks ago and I am so impressed.  I have acne, wrinkles and hyperpigmentation and after one treatment,  I can already see a significant difference.  Lucia provided me with this service and she is a pro, super sweet,  and highly professional. She also recommended a skin care regimen that has been helping. Obagi (prescription skin care) and Latisse (for lashes) can be purchased here. I would definitely recommend!!"
- C.M. /
Yelp /
May 30, 2019
Previous
Next
You may be an ideal candidate if you are in overall good health and have cheeks that are overly full or chubby in appearance. If you are considering buccal fat pad removal, then we recommend that you make an appointment at Plastic Surgery Associates Novato to visit with Dr. Canales or Dr. Furnas. During this time, they can review your facial contour to see if this procedure is a good option, and they can also provide information about other fat removal treatments we offer, such as Kybella.
Everyone has a naturally occurring layer of fat that lies just inside the mouth near the hollows of the cheeks. Generally, this section of fat is roughly the size of a large black olive. During this procedure, Dr. Canales or Dr. Furnas will make a very small incision inside the mouth to extract this extra pad of fat. Once this is done, sutures will be placed and patients will be free to return to their usual activities. The procedure typically takes about one hour to perform.
Our office will provide you with specific aftercare instructions to follow at home and prescription pain medication if needed. Many of our patients experience minimal discomfort, which can be eased with over-the-counter medication. You can expect some swelling, but this should subside in a few days. Generally, we schedule a follow-up appointment around 10 – 14 days after your surgery to check on your progress.
Frequently Asked Questions
How much does it cost?
Every patient case is unique, which will influence the cost. When you visit Plastic Surgery Associates Novato for a consultation, we will create a custom treatment plan that will address your specific concerns. During this time, we can discuss your out-of-pocket costs and can give you information on low-interest medical financing.
Does it hurt?
Generally, buccal fat removal is relatively comfortable, and many patients compare it to feeling similar to a dental exam. Patients usually experience minimal discomfort, which can be eased with over-the-counter medication.
When will I see results?
Noticeable outcomes can be seen about 2 – 3 days after your procedure with optimal results occurring around 1 – 3 months. It will take a little time for the swelling to go down, but the results will yield gorgeous outcomes.
What about scarring?
There is no visible scarring associated with this procedure since the incisions will be placed inside the mouth to remove excess cheek fat. However, you should follow all aftercare instructions provided by our office to ensure optimal healing.
How long will my results last?
The results of buccal fat removal are generally long-lasting, but each patient case is different. Typically, most patients will only undergo one surgery to attain their desired results.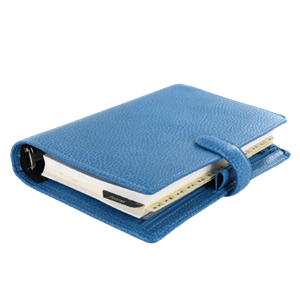 Let chipmunk cheeks be a thing of the past and call Plastic Surgery Associates Novato to learn more about buccal fat pad removal. Our seasoned plastic surgeons can help you attain that slim look you've been dreaming of so you can feel confident and beautiful. During your consult, feel free to ask about the other nonsurgical procedures we offer.
Related Procedures