About Breast Implant Removal
After getting a breast augmentation to improve the size and shape of the breasts, some women may decide to have them removed for a variety of reasons. At Plastic Surgery Associates Novato in Novato, CA, plastic surgeons Dr. Francisco Canales and Dr. Heather Furnas consult with women who want to remove their breast implants. Sometimes a breast lift may be needed after implant removal, depending on the type of the implants and how much your skin has stretched. A lift can often help reduce excess or sagging skin that can remain after implant removal. If you want to return to your original breast size, breast implant removal surgery and a breast lift can create beautiful results to restore the natural look and feel of your breasts.
Reviews
"Breast Augmentation - Outstanding results! I still look in the mirror and say, "wow, these are my breasts!" Dr. Furnas made me feel safe and answered all my questions! I want to rave about the fantastic results but I will keep it short. The staff is 10/10. Quick responses and work with your schedule."
- Anonymous /
RealPatientRatings /
Aug 08, 2019
"Breast Implant Revision - Surgery was easy and recovery was painless.Dr. Canales is wonderful. Results exceed expectations. Highly recommend."
- Anonymous /
RealPatientRatings /
Jun 17, 2019
"Breast Augmentation - Dr. Canales is the only plastic surgeon I will ever go to. Not only am I 100% satisfied with how I look and feel, but the surgery was like nothing and the recovery was a breeze & staff at Plastic Surgery Associates of Santa Rosa are very nice and helpful. Someone was always available to answer any questions or concerns I had, making the entire process itself as stress free as possible I knew I was in good hands. Since my breast augmentation I love the way I look in clothes & I feel so much better about myself. Thank you."
- Anonymous /
RealPatientRatings /
Jun 07, 2019
"Breast Augmentation - The Plastic Surgery Associates practice was highly recommended to me by several friends. Dr. Candles was very helpful by listening & assisting me in making a decision, based on the aesthetic I wanted to achieve. Although I didn't get to personally meet Dr. Furnas, I know she was also one of my surgeons, so my appreciation also extends to her. I could not be happier with my results; they are skilled professionals!"
- Anonymous /
RealPatientRatings /
Jun 04, 2019
"I got a Hydrafacial at Allegro MedSpa a few weeks ago and I am so impressed.  I have acne, wrinkles and hyperpigmentation and after one treatment,  I can already see a significant difference.  Lucia provided me with this service and she is a pro, super sweet,  and highly professional. She also recommended a skin care regimen that has been helping. Obagi (prescription skin care) and Latisse (for lashes) can be purchased here. I would definitely recommend!!"
- C.M. /
Yelp /
May 30, 2019
Previous
Next
Breast implant removal can be employed to correct an array of concerns you might have after a breast augmentation, including scar tissue (capsular contracture), implant malfunction, and dissatisfaction with the breast size. In some cases, women may just prefer their original breasts and decide to return them to their natural appearance. No matter the reason, breast implant removal can function to counteract the results of breast augmentation and when combined with a breast lift, can restore a natural, desired aesthetic appearance. Prior to your procedure, Dr. Canales or Dr. Furnas will discuss your aspired look for your breasts and how to attain it.
For the breast implant removal operation, the implants will be removed and scar tissue may also need to be eliminated. Scar tissue is common after receiving implants and needs to be removed if it is affecting the shape of the breast or causing pain. After the implants are removed, Dr. Canales or Dr. Furnas may perform a breast lift, fat transfer, or both, depending on what was discussed during your consultation. There are also several choices to restore volume after implant removal to enhance the shape of the breast.
The recovery time will vary for each patient, depending upon the reconstruction needed following the implant removal. After the surgery, Dr. Canales or Dr. Furnas will deliver post-procedure instructions and may recommend additional treatments to help reduce scarring. For the first two or three weeks, patients will experience bruising and swelling and should limit strenuous exercise until instructed otherwise. However, patients are encouraged to get up and slowly move around since it can help with blood flow. Optimal results can typically be seen approximately 4 – 6 months after the procedure.
Frequently Asked Questions
How much does breast implant removal cost?
It's important to find a skilled plastic surgeon, like Dr. Canales or Dr. Furnas, to perform your breast implant removal rather than finding the cheapest price. They have performed hundreds of breast surgeries and can help you attain the look you desire. When you come in for your initial consult, we can review your condition, go over your goals, build a treatment plan, and talk about your costs.

A fat transfer or breast lift?
Undergoing a fat transfer or breast lift is often recommended for patients who receive a breast implant removal. Both of these procedures can help you attain a natural-looking shape that complements your figure. A breast lift removes loose skin while a fat transfer adds volume. During your meeting with Dr. Canales or Dr. Furnas, we will review your cosmetic goals and provide a recommendation on which option may be ideal for you.
Any risks?
Dr. Canales and Dr. Furnas have extensive experience in breast implant removal surgeries, which dramatically diminishes adverse effects or complications. However, with any surgery, there is the chance of risks occurring and although rare, the most common ones associated with this surgery include the development of scar tissue, numbness or loss of sensation, and sagging.
Can I increase the size of my implants?
Yes. If you prefer to have an implant exchange to increase your size, then that is entirely up to you. During your consultation, be sure to talk to us about all your concerns and cosmetic goals so we can customize your treatment plan accordingly.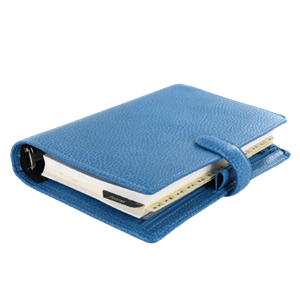 Restore Your Natural Look
Lots of situations can make you unhappy with your existing breast implants. Whether they are the wrong size, texture, or shape, Plastic Surgery Associates Novato can help you to attain the appearance you want with breast implant removal. At your consultation, Dr. Canales or Dr. Furnas will talk with you about your options to restore the look and feel of your breasts. To find more information, contact Plastic Surgery Associates Novato today.
Related Procedures