About Augmentation + Lift
When women get older, their breast volume can decrease while others may develop loose skin on their chest. Some women will experience both changes, which can leave them with deflated, sagging-looking breasts. If you want to restore breast volume while also removing excess skin, plastic surgeons Drs. Francisco Canales and Heather Furnas recommend a breast augmentation with a lift (mastopexy). This combination of breast surgeries at Plastic Surgery Associates Novato in Novato, CA starts by excising loose chest skin and then inserting saline or silicone implants to achieve your desired size. Breast surgery with an augmentation and lift corrects several issues, including size, position, and shape to give you perkier, more youthful-looking breasts. Schedule an appointment with Dr. Canales or Dr. Furnas to talk about your specific needs and wants so we can help you determine if a breast surgery with an augmentation and a lift is best for your needs.
Reviews
"I have finally found by Med Spa!  I have received wonderful service and treatments at Allegro Med Spa's Novato location.  Easily situated right of the freeway.  Very friendly and helpful staff!  Nancy at the front desk is so helpful.  Melinda was the person who did my botox.  She is very gentle and precise.  My results were the best I have ever had and I didn't even have any bruising!"
- H.G. /
Yelp /
Dec 18, 2018
"I Had a Wonderful Experience - Dr. Canales and his wife just did my breast implants (well trade out of old smaller implants to new larger ones) and my tummy tuck and so far I am extremely happy with my results. He is such a caring and kind man who wants his patients to be happy and he is honest. My breasts look super good nice and fake like I wanted them and my tummy is pretty dang flat. I would definetly come to him again..."
- M. /
RealSelf /
Oct 24, 2018
"Wonderful experience - Dr. Canales is amazing, his entire staff is great. From the moment you walk in everyone is very friendly and make you feel comfortable. I am 6 weeks post op and I am very happy with my results so far. I had a tummy tuck and breast augmentation, I had asymmetry and one breast was tuberous. I had Sientra silicone implants above the muscle placement 355 in left breast and 485 in right..."
- N. /
RealSelf /
Mar 28, 2018
"I look Like your Wish Pics! - It has now been 19 years since my breast augmentation and I wanted to give a review to this incredible pair of Doctors - Dr. Furnas and Dr. Canales. My breasts look like the "wish pics" on this site for so many other women. I simply love them and have gotten scores of compliments on how good they look. Judge for yourself. Their work is impeccable. If I ever had them replaced with silicone, (th..."
- T. /
RealSelf /
Jan 21, 2018
"27 YO, 5'1", 129lbs, 355cc Sientra silicone, Mod+ - Hands down the best experience I have ever had! Every single person in this office is beautiful, knowledgeable and so so sweet-from the ladies in the front to the nurses and the entire surgical staff. Since day 1 they have put my nerves at ease, answered all of my questions and made the entire process easy for me. Before scheduling my consult I did years of research (literally since I was 16) and every single review suggested to get different opinions. After meeting the team and Dr Canales I just knew I didn't need to see anyone else. I have over 12 close girlfriends who have seen both Dr Canales and Dr Furnas for their BA's and not only do they all look amazing but they too had the best experience here at PSA. Im currently 1 week post op and have had the easiest recovery-I only needed the pain meds for the first day but have experienced generally ZERO pain. I've had no bruising and Dr Canales said everything was healing perfectly. I HIGHLY recommend Dr Canales for anyone considering a breast augmentation. His bedside manner is highly professional, he's very funny, and down to earth (did not experience white coat syndrome AT ALL like I do at my MD and gyno appts!). If your on the fence just schedule your consult, like me your only regret would be not doing it sooner! I am absolutely obsessed with my new boobies, I feel so much more confident and so happy I finally did it. Thank you Dr C and team!"
- T.F. /
RealSelf /
Dec 19, 2017
Previous
Next
There are many factors that may have you wanting breast surgery combining augmentation and a lift. It is a good option if you would like to dramatically transform your breasts while also improving your skin elasticity. You may have breast sagging due to natural aging, pregnancy, or significant weight loss, thus, you want to increase the fullness of your breasts — this is all addressed with a lift and augmentation. Our plastic surgeons can usually assess whether a breast lift by itself can achieve your best results, or if both procedures are needed to reach your overall desired look.
Breast augmentation with a lift is generally performed as an outpatient procedure where general anesthesia will be administered. Typically, the breast lift is performed first. Any loose skin is cut away and the surrounding tissue is tightened. Dr. Canales or Dr. Furnas will discuss breast implant options with you before the surgery so the selected implant can be easily placed. In some cases, the areola and/or nipple will need to be repositioned to better match your new breast size and shape.
The recovery period for breast surgery will vary for each patient, but you should be strong enough to resume your day-to-day activities within about a week. You will need to avoid any exercise or strenuous activity for about 2 – 6 weeks. There may also be moderate swelling following the procedure that can last for three weeks. Your breasts will begin to settle into their new position in a few months yielding beautiful, natural-looking results.
Frequently Asked Questions
How much does breast augmentation with a lift cost?
A surgical breast augmentation with a lift will be priced based on many factors, including whether you choose implants (silicone or saline) or a fat transfer. Additionally, some lift procedures have more complexity, depending on the surgical case. During a thorough consultation, Dr. Canales or Dr. Furnas will create a custom treatment plan with cost estimates. Plastic Surgery Associates Novato accepts a number of payment options, including low-interest financing.
Will a breast augmentation with a lift correct sagging?
The benefit of a breast augmentation with a lift is that it improves the volume of your breasts while also correcting sag by eliminating excess skin. The lift portion of your surgery will also raise the position of your native breast tissue so your results are perky. This is important because adding volume to breasts with moderate sagging can lead to a negative result if a lift is not performed to correct the sag. If moderate to severe sagging is present, a lift should be performed first and then implants or a fat transfer can be done. During your consultation, we will listen to your needs and wants before performing a physical exam of your breasts. After this, we will be able to give you our opinion on whether your goals require implants, a lift, or both.
Which incision is best for my surgery?
Breast surgery incisions have come a long way in recent years with techniques being performed that help reduce scarring. The best incision for your surgery will depend on the severity of sag and the type of implants being used. If you have severe sag, an anchor-shaped incision is usually best. When developing your treatment plan, Dr. Canales or Dr. Furnas will discuss incision patterns and which is best for your needs. Regardless of the method chosen, our plastic surgeons make careful incisions so your results look natural.
How long will my results last?
As long as you do not have significant weight fluctuations or become pregnant, the results from breast surgery can last for a long time. While both saline and silicone implants are made today to last for a long time, they do need to be examined every few years to check for issues. During surgery, our plastic surgeons place the implants using a method that minimizes future breast sag. This helps your results last for longer. It is important to understand that while a breast lift with augmentation can offer amazing results, natural aging will continue. After many years, you may start to develop loose skin and sagging again, which can be corrected with a second surgery.
How bad is the scarring?
Our plastic surgeons perform surgical augmentation with a lift so all incisions are small and thin. They do their best to place incisions where they are easily concealed, such as under the folds of the breast or along the border of the areola. With proper care, the scars from your breast surgery will eventually fade so they blend with your natural skin. Dr. Canales or Dr. Furnas will explain scar care tips you should follow after your surgery to help your scars heal flat and smooth.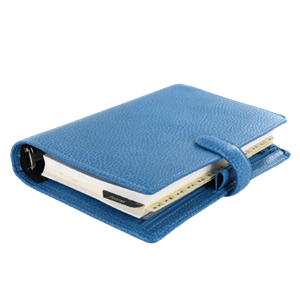 Get the appearance you desire by having breast surgery with an augmentation and lift at Plastic Surgery Associates Novato. Dr. Canales or Dr. Furnas can help you develop a custom plan for treatment that fits your concerns and wants so you can have your ideal results. By improving the position, size, shape, and skin of your breasts, your combination of breast surgery can give you a more youthful appearance. Call to schedule your consultation at our Novato, CA office to learn more about your options.
Related Procedures