Dealing with loose skin and wrinkles under and on your bottom can become frustrating, especially if you maintain a workout regimen and follow a healthy diet. This condition is often amplified in those who have recently lost a significant amount of weight. For these individuals, Plastic Surgery Associates Novato provides butt lift surgery to repair loose skin with skin removal and skin tightening techniques to give a shapelier, more appealing bottom. There are a great number of benefits of having a butt lift, such as a firmer rear end in a better position so the skin no longer hangs in place. This exciting after weight loss procedure performed by one of our seasoned plastic surgeons, Dr. Francisco Canales or Dr. Heather Furnas, is often combined with other procedures, such as a lower body or thigh lift and abdominoplasty. Call our office in Novato, CA to schedule a private consult today.
Reviews
"I got a Hydrafacial at Allegro MedSpa a few weeks ago and I am so impressed.  I have acne, wrinkles and hyperpigmentation and after one treatment,  I can already see a significant difference.  Lucia provided me with this service and she is a pro, super sweet,  and highly professional. She also recommended a skin care regimen that has been helping. Obagi (prescription skin care) and Latisse (for lashes) can be purchased here. I would definitely recommend!!"
- C.M. /
Yelp /
May 30, 2019
"I had Kate do my Botox in Novato last week and I love ❤️ it! She is very kind and gentle with her treatments. The office is clean and nice with great views and super easy to get to. The entire staff was very sweet to me:) I can't wait to go and try a hydrafacial. Dr. Canales was there and he took a minute to introduce himself to me as I was checking out. I will definitely be recommended this office to all my friends. *Bonus is they have coffee and pastries for us."
- E.V. /
Google /
Apr 24, 2019
"I have finally found by Med Spa!  I have received wonderful service and treatments at Allegro Med Spa's Novato location.  Easily situated right of the freeway.  Very friendly and helpful staff!  Nancy at the front desk is so helpful.  Melinda was the person who did my botox.  She is very gentle and precise.  My results were the best I have ever had and I didn't even have any bruising!"
- H.G. /
Yelp /
Dec 18, 2018
"I Had a Wonderful Experience - Dr. Canales and his wife just did my breast implants (well trade out of old smaller implants to new larger ones) and my tummy tuck and so far I am extremely happy with my results. He is such a caring and kind man who wants his patients to be happy and he is honest. My breasts look super good nice and fake like I wanted them and my tummy is pretty dang flat. I would definetly come to him again..."
- M. /
RealSelf /
Oct 24, 2018
"Wonderful experience - Dr. Canales is amazing, his entire staff is great. From the moment you walk in everyone is very friendly and make you feel comfortable. I am 6 weeks post op and I am very happy with my results so far. I had a tummy tuck and breast augmentation, I had asymmetry and one breast was tuberous. I had Sientra silicone implants above the muscle placement 355 in left breast and 485 in right..."
- N. /
RealSelf /
Mar 28, 2018
Previous
Next
Candidates for a butt lift procedure at Plastic Surgery Associates Novato typically search for a surgical intervention when exercise and diet do not change their sagging rear end. Anytime skin loses its elasticity, it is extremely hard to reshape the buttocks without either surgically tightening or removing the skin. Our plastic surgeons could recommend a butt lift to older individuals with mature sagging skin, or to younger patients who have recently lost a significant amount of weight. Women who have had one or more pregnancies may also see a change in the firmness of the skin around their buttocks.
Your butt lift surgery will be performed on an outpatient basis if it is the only procedure taking place. When combining multiple surgeries, our medical team may decide that you be admitted for observation after your surgeries. The procedure itself takes about two hours to complete under general anesthesia. An incision will be made underneath the fold of your buttocks where the top of the thigh and the bottom of the butt meet. Extra skin will be trimmed away so that the skin left intact can be pulled into a better position. The muscles will be tightened as well. It is often recommended that liposuction should be included in the procedure for maximum results. Once the procedure is finished, your incisions will be sutured closed and monitored in our recovery area by our skilled medical team.
After undergoing butt lift surgery, you should expect bruising and swelling of the treatment area, which may last a few months. It can be painful to sit normally for some time so we recommend you follow the medical advice given to you. It is important that you maintain each follow-up appointment, and maintain the health of your surgical incisions.
It is common for the surgical site to be uncomfortable for several days. Once the swelling subsides, you will begin to see the results of your surgery. For some patients, full results may not be seen for up to a year after the surgery. After the healing process, any scarring can usually be hidden beneath undergarments and clothes. For more information, contact Plastic Surgery Associates Novato for assistance.
Frequently Asked Questions
How much does a surgical butt lift cost?
Every patient will receive a custom treatment plan, which will determine the cost of their surgical butt lift. During your first visit, we will review your cosmetic goals, discuss your costs, and can give you information on low-interest medical financing.
What is the difference between a butt lift and liposuction?
A surgical butt lift removes excess skin from the buttocks while liposuction removes fat. If you only wish to address loose skin, then a butt lift is ideal. However, if you want to eliminate extra fat, then let Dr. Canales or Dr. Furnas know that you want liposuction to be included in your treatment plan.
Will I have visible scarring?
Some visible scarring is possible, but Dr. Canales and Dr. Furnas will do their best to make scarring as inconspicuous as possible. Typically, incisions are made within the natural contours of the buttocks to hide scars.
What happens if I gain weight after surgery?
We recommend that patients be at or close to their goal weight prior to receiving this procedure because sudden or extreme weight gain will alter your results. We also encourage patients to keep to a healthy diet and exercise routine to reduce the chances of unwanted weight gain.
Can I also get implants during a butt lift procedure?
A butt lift only addresses loose skin, but a Brazilian butt lift uses implants to enhance the buttocks, which can be included in your custom treatment plan. We also offer fat transfers, which can create a fuller contour with more natural-looking results.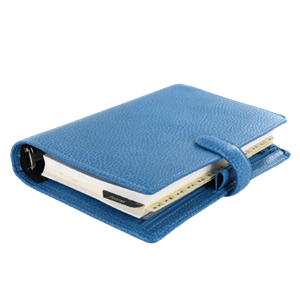 Contact our Novato, CA practice if you would like more information about changing your physique with butt lift surgery. This skin tightening procedure reduces extra skin around your buttocks to reveal a voluptuous butt — and an enhanced figure. Call Plastic Surgery Associates Novato today to schedule a consultation and to find out how we can help you obtain a better body image.
Related Procedures