Cutting-edge CoolSculpting is a fat minimizing procedure designed to sculpt and shape your body by freezing away difficult fat cells without going under the knife. The procedure includes the use of monitored cooling (cryolipolysis) to freeze fat cells so that they may be naturally removed from your body to reveal a thinner physique. At Plastic Surgery Associates Novato in Novato, CA led by plastic surgeons Drs. Francisco Canales and Heather Furnas, we use state-of-the-art CoolSculpting to help you meet your aesthetic goals. Schedule a consultation to learn more about cryolipolysis with CoolSculpting and decide if this procedure is right for you.
Reviews
"I got a Hydrafacial at Allegro MedSpa a few weeks ago and I am so impressed.  I have acne, wrinkles and hyperpigmentation and after one treatment,  I can already see a significant difference.  Lucia provided me with this service and she is a pro, super sweet,  and highly professional. She also recommended a skin care regimen that has been helping. Obagi (prescription skin care) and Latisse (for lashes) can be purchased here. I would definitely recommend!!"
- C.M. /
Yelp /
May 30, 2019
"I had Kate do my Botox in Novato last week and I love ❤️ it! She is very kind and gentle with her treatments. The office is clean and nice with great views and super easy to get to. The entire staff was very sweet to me:) I can't wait to go and try a hydrafacial. Dr. Canales was there and he took a minute to introduce himself to me as I was checking out. I will definitely be recommended this office to all my friends. *Bonus is they have coffee and pastries for us."
- E.V. /
Google /
Apr 24, 2019
"I have finally found by Med Spa!  I have received wonderful service and treatments at Allegro Med Spa's Novato location.  Easily situated right of the freeway.  Very friendly and helpful staff!  Nancy at the front desk is so helpful.  Melinda was the person who did my botox.  She is very gentle and precise.  My results were the best I have ever had and I didn't even have any bruising!"
- H.G. /
Yelp /
Dec 18, 2018
"I Had a Wonderful Experience - Dr. Canales and his wife just did my breast implants (well trade out of old smaller implants to new larger ones) and my tummy tuck and so far I am extremely happy with my results. He is such a caring and kind man who wants his patients to be happy and he is honest. My breasts look super good nice and fake like I wanted them and my tummy is pretty dang flat. I would definetly come to him again..."
- M. /
RealSelf /
Oct 24, 2018
"Wonderful experience - Dr. Canales is amazing, his entire staff is great. From the moment you walk in everyone is very friendly and make you feel comfortable. I am 6 weeks post op and I am very happy with my results so far. I had a tummy tuck and breast augmentation, I had asymmetry and one breast was tuberous. I had Sientra silicone implants above the muscle placement 355 in left breast and 485 in right..."
- N. /
RealSelf /
Mar 28, 2018
Previous
Next
While this noninvasive technique has proven successful for individuals of all ages, those most likely to benefit from CoolSculpting:
Are within 30 pounds of their goal weight
Deal with stubborn areas of fat that do not respond to diet and exercise
Are intimidated by or are not ideal candidates for surgery
Have realistic expectations for the outcome of their treatment
After your consultation with Dr. Canales or Dr. Furnas to design your treatment plan, your procedure will be arranged. At your appointment, a gel pad and the CoolSculpting handpiece will be applied to the predetermined area and controlled cooling will be initiated. The cooling, delivered through the handpiece, will target and freeze the fat cells. It is not uncommon to feel coolness while receiving treatment, but this should not cause great discomfort. As the handpiece uses suction to pull the targeted fat cells, you should prepare to feel a minor tugging or pinching, but these are normal sensations.
As CoolSculpting is noninvasive, you can return to standard activities after treatment. Most often, you can return to work or school immediately following your procedure. Side effects of the procedure usually include bruising, swelling, stinging, redness, and soreness of the treatment area. These side effects are temporary and typically subside in the hours following your procedure. You should expect to enjoy results in as little as three weeks with the most impressive results appearing 1 – 3 months after your CoolSculpting treatment.
Frequently Asked Questions
How much does CoolSculpting cost?
The cost of CoolSculpting depends on the number of treatments required and the amount of fat that will be removed. During your consultation, we will discuss your aesthetic goals to choose the best course of treatment to attain optimal results. We will also talk to you about your anticipated out-of-pocket costs.
How does CoolSculpting work?
CoolSculpting works by applying a controlled temperature to address fat cells in selected regions for treatment. Essentially, it freezes the fat cells until they die. The cells are then broken down by the body and disposed of through natural functions.
Is CoolSculpting safe?
CoolSculpting is a nonsurgical, external treatment in which the device is applied simply to the skin's surface. With this therapy, there's no need for a recovery period. You may experience some slight swelling and redness immediately after treatment, but this generally only lasts for approximately a week.
How many treatment sessions will I need?
The number of treatments that will be needed to reach your wanted results will be decided during your initial consultation. For some patients, only one treatment is enough, but other patients may need more treatment sessions, depending on the amount of fat being treated. The amount of treatments is dependent on your aesthetic goals and if there are thicker layers of fat in target regions.
Do the fat cells grow back?
While the destroyed fat cells can't regenerate, new fat cells may form. Furthermore, considerable weight gain will greatly impact your results. Therefore, in order to maintain optimal results, it is recommended that you adhere to a healthy diet and exercise routine.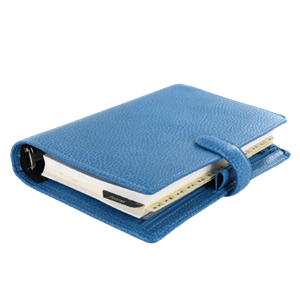 There is no "perfect" body, and we all have things we would love to change, like stubborn deposits of fat that do not respond to diet and exercise. Thanks to modern technology, you no longer have to choose between living with unwanted fat and surgical fat removal. Plastic Surgery Associates Novato is proud to offer Novato, CA patients CoolSculpting treatments to reduce areas of stubborn fat without surgical procedures for a slimmer, smoother shape. Schedule a CoolSculpting consultation to decide if you are an ideal candidate for CoolSculpting or if another procedure would be more appropriate for your needs.
Related Procedures