About The Brazilian Butt Lift
The Brazilian butt lift is notably one of the most rapidly growing surgical procedures in the U.S. and is currently in popular demand by both men and women. This surgery offers individuals a natural way to attain shapelier and more defined buttocks without using an implant. Weight fluctuations, the aging process, as well as genetics can be the cause of a flat rear end. Today, a fuller, shapelier rear end is wanted more than a flat behind. A Brazilian butt lift adds fullness to the buttocks to create a rounder look. This is accomplished through a uniquely specialized fat grafting and transfer process, which utilizes liposuction to remove fat from a targeted area of your body and then injects it into your butt. There is an artistic approach to performing this procedure and with many years of advanced training and experience, plastic surgeons Drs. Francisco Canales and Heather Furnas are able to produce natural, beautiful results at Plastic Surgery Associates Novato. Call our office in Novato, CA to learn more.
The right candidates for the Brazilian butt lift will be assessed to ensure they are right for this treatment. The first consideration is to measure and make sure there is plenty of fat on the body to liposuction for the transfer process. If you have a lighter body weight or have limited fat to extract and purify, you might not be a good fit for this surgery. It is also necessary to have healthy skin laxity. If your lower body has loose and sagging skin, you may require a surgical butt lift. If you are at a healthy weight, have unwanted fat to extract, and do not want to use a foreign object, such as an implant, this enhancement surgery can be an ideal choice for you.
Reviews
"I got a Hydrafacial at Allegro MedSpa a few weeks ago and I am so impressed.  I have acne, wrinkles and hyperpigmentation and after one treatment,  I can already see a significant difference.  Lucia provided me with this service and she is a pro, super sweet,  and highly professional. She also recommended a skin care regimen that has been helping. Obagi (prescription skin care) and Latisse (for lashes) can be purchased here. I would definitely recommend!!"
- C.M. /
Yelp /
May 30, 2019
"I had Kate do my Botox in Novato last week and I love ❤️ it! She is very kind and gentle with her treatments. The office is clean and nice with great views and super easy to get to. The entire staff was very sweet to me:) I can't wait to go and try a hydrafacial. Dr. Canales was there and he took a minute to introduce himself to me as I was checking out. I will definitely be recommended this office to all my friends. *Bonus is they have coffee and pastries for us."
- E.V. /
Google /
Apr 24, 2019
"I have finally found by Med Spa!  I have received wonderful service and treatments at Allegro Med Spa's Novato location.  Easily situated right of the freeway.  Very friendly and helpful staff!  Nancy at the front desk is so helpful.  Melinda was the person who did my botox.  She is very gentle and precise.  My results were the best I have ever had and I didn't even have any bruising!"
- H.G. /
Yelp /
Dec 18, 2018
"I Had a Wonderful Experience - Dr. Canales and his wife just did my breast implants (well trade out of old smaller implants to new larger ones) and my tummy tuck and so far I am extremely happy with my results. He is such a caring and kind man who wants his patients to be happy and he is honest. My breasts look super good nice and fake like I wanted them and my tummy is pretty dang flat. I would definetly come to him again..."
- M. /
RealSelf /
Oct 24, 2018
"Wonderful experience - Dr. Canales is amazing, his entire staff is great. From the moment you walk in everyone is very friendly and make you feel comfortable. I am 6 weeks post op and I am very happy with my results so far. I had a tummy tuck and breast augmentation, I had asymmetry and one breast was tuberous. I had Sientra silicone implants above the muscle placement 355 in left breast and 485 in right..."
- N. /
RealSelf /
Mar 28, 2018
Previous
Next
General anesthesia is used for a Brazilian butt lift surgery. It is an outpatient procedure, and in most cases, it takes approximately 2 – 3 hours (this depends on the amount of fat that is being extracted and transplanted). Liposuction will be used first to extract fat from predetermined locations on the body, such as the lower back, upper thighs, stomach, and flanks. This process of fat removal is performed precisely and safely. The fat tissue is never subjected to air since it is purified in a sterile centrifuge device. After this process, the highest quality fat tissue is harvested and put into syringes. The final step is the injection transfer where the extracted fat tissue is reinstated layer by layer followed by a gentle massage to ensure the surface is smooth. This phase is repeated multiple times until the desired result has been achieved.
Following a Brazilian butt lift, you will be released to go home to rest. Keep in mind, there are two areas that need recovery time — where the fat was extracted and your augmented buttocks. Both areas will have bruising, need incision care, and have some discomfort. Patients should try their best to not place painful weight on the rear end for approximately two weeks following surgery. After the swelling has gone away, results are noticeable, but in the majority of cases, the full outcome is seen in about 4 – 6 weeks. Your backside will look round and shapely. Even better, the body parts that had lipo may make your results more dramatic if it was implemented on the lower back or flanks.
Frequently Asked Questions
How much does a Brazilian butt lift cost?
The total cost for your Brazilian butt lift (BBL) will include the cost of both liposuction and fat transfer surgery, facility fees, anesthesia, as well as pre- and post-operative care. Once Dr. Canales or Dr. Furnas has created your surgical plan, we will be able to estimate your costs. We want you to concentrate on getting the results you want from a plastic surgeon you trust, like Dr. Canales and Dr. Furnas, so we'll work with you to make your Brazilian butt lift easier to afford. Plastic Surgery Associates Novato accepts many payment methods, and we can help you find low-interest financing.
Should I get implants or a fat transfer?
To increase the volume of your butt, you can choose butt augmentation with either implants or a fat transfer (the Brazilian butt lift). During your consultation, Dr. Canales or Dr. Furnas will discuss both options and help you decide which best matches your body and goals. They will also evaluate your body to find the best areas that would benefit from liposuction (typically the thighs, back, or stomach). If you have a low body fat percentage, you may not be a candidate for a Brazilian butt lift.
How long will my results last?
While some fat may be reabsorbed after the BBL, most of the transferred fat will remain in your butt for a long time. To maintain your results, you should keep your weight steady since significant weight gain or loss will affect your BBL results. This is why our plastic surgeons suggest you be at or near a healthy, stable weight before your Brazilian butt lift so it is easier for you to maintain.
How can I recover faster after a BBL?
For a faster recovery time after a Brazilian butt lift, we will explain post-operative instructions and tips. You will need to avoid sitting on your butt for at least two weeks as the area heals. We recommend you have a Boppy nursing or donut-shaped pillow that allows you to sit so the pressure is on your thighs instead of your butt. Short walks and light stretching can improve your blood circulation and decrease inflammation. Our plastic surgeons may also recommend a lymphatic drainage massage that can help speed your recovery.
Will a Brazilian butt lift remove loose skin?
The name of the surgery, Brazilian butt lift, is deceiving because it's not actually a butt lift (gluteoplasty), which addresses loose skin in the butt. However, the new volume added to your butt during a BBL may fill some loose skin. For moderate to severe loose skin in your buttocks, you may need a butt lift with your Brazilian butt lift. Our plastic surgeons can explain your options based on your needs and concerns during your consultation.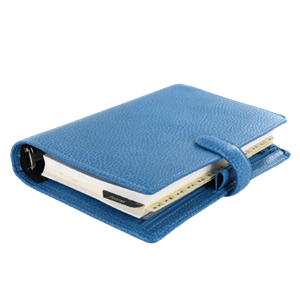 The Brazilian butt lift procedure is so popular because it allows individuals the chance to have the full and round buttocks they have always wanted. With the world around us focusing in on a round, healthy backside, the Brazilian butt lift has quickly become one of our specialties at Plastic Surgery Associates Novato. If you hope to get an enhanced roundness to your buttocks and are looking for a natural method, we invite you to phone Plastic Surgery Associates Novato in Novato, CA to schedule your consultation with one of our seasoned plastic surgeons.
Related Procedures