After Weight Loss Surgery
Women and men alike who experience significant weight loss are to be commended, having overcome a big hurdle in their life. Oftentimes, unfortunately, while their new shape represents a huge accomplishment, sometimes they will be faced with additional frustrations. This is due to the sagging and loose skin that remains on the body. Significant weight loss often leaves men and women with skin that cannot conform to the new body frame. Regardless of where the skin laxity resides, skin removal surgery is needed to rid the issue. Board-certified plastic surgeons Drs. Francisco Canales and Heather Furnas offer after weight loss surgery for Novato, CA men and women. This can be a life-changing treatment at Plastic Surgery Associates Novato and also serves as the last step in their weight loss journey.
Reviews
"I have finally found by Med Spa!  I have received wonderful service and treatments at Allegro Med Spa's Novato location.  Easily situated right of the freeway.  Very friendly and helpful staff!  Nancy at the front desk is so helpful.  Melinda was the person who did my botox.  She is very gentle and precise.  My results were the best I have ever had and I didn't even have any bruising!"
- H.G. /
Yelp /
Dec 18, 2018
"I Had a Wonderful Experience - Dr. Canales and his wife just did my breast implants (well trade out of old smaller implants to new larger ones) and my tummy tuck and so far I am extremely happy with my results. He is such a caring and kind man who wants his patients to be happy and he is honest. My breasts look super good nice and fake like I wanted them and my tummy is pretty dang flat. I would definetly come to him again..."
- M. /
RealSelf /
Oct 24, 2018
"Wonderful experience - Dr. Canales is amazing, his entire staff is great. From the moment you walk in everyone is very friendly and make you feel comfortable. I am 6 weeks post op and I am very happy with my results so far. I had a tummy tuck and breast augmentation, I had asymmetry and one breast was tuberous. I had Sientra silicone implants above the muscle placement 355 in left breast and 485 in right..."
- N. /
RealSelf /
Mar 28, 2018
"I look Like your Wish Pics! - It has now been 19 years since my breast augmentation and I wanted to give a review to this incredible pair of Doctors - Dr. Furnas and Dr. Canales. My breasts look like the "wish pics" on this site for so many other women. I simply love them and have gotten scores of compliments on how good they look. Judge for yourself. Their work is impeccable. If I ever had them replaced with silicone, (th..."
- T. /
RealSelf /
Jan 21, 2018
"27 YO, 5'1", 129lbs, 355cc Sientra silicone, Mod+ - Hands down the best experience I have ever had! Every single person in this office is beautiful, knowledgeable and so so sweet-from the ladies in the front to the nurses and the entire surgical staff. Since day 1 they have put my nerves at ease, answered all of my questions and made the entire process easy for me. Before scheduling my consult I did years of research (literally since I was 16) and every single review suggested to get different opinions. After meeting the team and Dr Canales I just knew I didn't need to see anyone else. I have over 12 close girlfriends who have seen both Dr Canales and Dr Furnas for their BA's and not only do they all look amazing but they too had the best experience here at PSA. Im currently 1 week post op and have had the easiest recovery-I only needed the pain meds for the first day but have experienced generally ZERO pain. I've had no bruising and Dr Canales said everything was healing perfectly. I HIGHLY recommend Dr Canales for anyone considering a breast augmentation. His bedside manner is highly professional, he's very funny, and down to earth (did not experience white coat syndrome AT ALL like I do at my MD and gyno appts!). If your on the fence just schedule your consult, like me your only regret would be not doing it sooner! I am absolutely obsessed with my new boobies, I feel so much more confident and so happy I finally did it. Thank you Dr C and team!"
- T.F. /
RealSelf /
Dec 19, 2017
Previous
Next
The ideal candidates for skin removal and tightening surgery are those who have stretched and hanging skin due to losing a significant amount of weight. In most cases, this issue is seen early on as the body begins to change shape. If weight loss has caused stretched skin, this surgery at Plastic Surgery Associates Novato can reduce the deformity and secure the remaining tissue for a healthy, tighter look. It is important patients be near their goal weight before having this procedure.
After weight loss surgery is typically considered a major treatment. It is performed using general anesthesia and lasts about 3 – 7 hours, varying based on the number of procedures combined. For most patients, an overnight stay is necessary. Liposuction is usually incorporated during surgery to remove fat tissue, followed by skin removal. Plastic surgery of this nature does have the need for larger incisions than other cosmetic surgeries so scars will be associated with this treatment. During surgery, every attempt is made by our plastic surgeons to create the incisions as inconspicuous as possible. After surgery, we will also give you specific scar treatment instructions for an effective outcome.
Once released from the hospital, it is important to schedule enough time to recover at home. Tubes may be inserted near the incision sites to help control drainage, and medical garments should be worn to minimize swelling. For most patients, it takes roughly 2 – 4 weeks until you can resume low-impact activities, but depending on the complexity of the surgery, it could take longer. We find that most of our patients are recovered around 4 – 6 months. After weight loss surgery can be life changing for patients with noticeable outcomes that are immediate. Finally, you can wear the clothes you want and become more active without layers of wrinkled skin getting in your way.
Frequently Asked Questions
How much does after weight loss surgery cost?
Your cost for after weight loss surgery will depend on what is all part of your treatment. During your consultation, we will develop your treatment plan based on your concerns. Once your treatment plan is finalized, we can better estimate costs, including fees for the facility, anesthesia, pre- and post-surgical care, and more. So you can focus on getting the results you want from a skilled plastic surgeon, like Dr. Canales or Dr. Furnas, we accept many payment methods, including low-interest financing.
Can I use insurance to pay for my after weight loss surgery?
Health insurance, for the most part, does not cover the expenses associated with cosmetic surgery. However, coverage does vary and sometimes may apply to weight loss patients where loose skin becomes a medical issue. If you would like to use your health insurance, please let us know during your initial consultation. We will help you get the needed information and paperwork to complete your insurance claim.
What will be included in my after weight loss surgery?
Typical body parts that are a part of after weight loss surgery are the abdomen, buttocks, thighs, neck, arms, and breasts. During your consultation, we will listen to your concerns and goals before performing a physical examination of your body. Once this is complete, we can give you our recommendations for what should be included in your after weight loss surgery.
When should I get my after weight loss surgery?
As you start to lose a lot of weight, loose skin will become visible, and it is usually around this time that you should schedule a consultation at Plastic Surgery Associates Novato. During this consultation, we can talk to you about how to prepare for your surgery and what might be included in your surgical plan. Before moving forward with surgery, you should be at or near a healthy, stable weight.
What will my recovery be like after surgery?
Your recovery will vary, depending on how many areas you are addressing during after weight loss surgery. If you are having many areas treated, it will take you longer to recover. During your consultation, we will discuss what you should expect during your recovery and what may help you be more comfortable. Follow-up appointments at Plastic Surgery Associates Novato will need to be scheduled so we can monitor your recovery.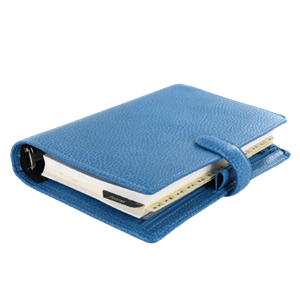 Weight loss is such an awesome achievement, and we congratulate you if you have met your weight loss goals. If sagging and wrinkly skin is a new frustration, we encourage you to learn about your options for skin removal and body contouring. After weight loss surgery can further sculpt your physique and help you achieve and surpass each of the amazing body goals you set for yourself. Call Plastic Surgery Associates Novato in Novato, CA to schedule your consultation.
Related Procedures